Johnson Cornell School of Management Welcomes Record Number of Women to 12-Month MBA Program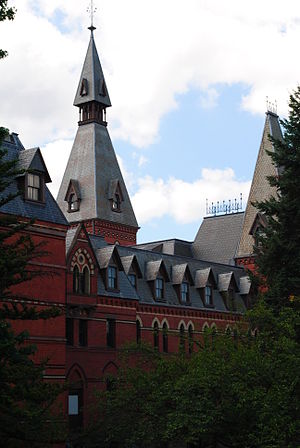 When the Samuel Curtis Johnson Graduate School of Management welcomed students to its 12-month accelerated MBA (AMBA) program earlier this month, the class boasted the highest proportion of women in the program's 20-year history, the school announced.
More than 80 percent of women who received offers of admissions to the AMBA accepted this year, up from 50 percent a year earlier, according to Laurie Shunney McCloskey, assistant director, admissions and financial aid.
"Our success this year results from several yield activities, including the JPALS program for matching alumni volunteers with accepted students, new interactive, live events organized by admissions and marketing, a fantastic group of student volunteers and continued support from the Office for Diversity and Inclusion," McCloskey said.
There are 60 students in this year's AMBA class, including scientists, engineers, technical specialists and others with advanced quantitative skills, for whom the intensive one-year schedule is particularly attractive. They will complete a 10-week summer term comprised of orientation, core courses, leadership and professional development work, followed by a fall semester course filled with core classes, a semester-long management practicum and a two-week internship. Students can then fill their spring semester with chosen electives.
Beyond the increasing proportion of women in the AMBA class, this year's program also features greater diversity in terms of country of origin, as well as more students seeking dual degrees. The class of 2013 is 41 percent international, with students representing 11 countries (U.S., UK, Taiwan, Singapore, India, China, France, Mexico, Trinidad & Tobago, Venezuela, and Peru). Of the 60 students, almost one-third are seeking dual degrees (3 MD/MBAs, 11 JD/MBAs, and 5 MBA/MEng students).
Learn more about the Johnson AMBA Class of 2013.