Stanford GSB Essay Topic Analysis 2012-2013
Following up on our announcement of Stanford's 2012-2013 essay topics, we wanted to weigh in with some guidance on how applicants might approach their work on this particular application.  For the most part, Stanford GSB has retained the format we've seen for several years running; the first two essay questions are identical to those of last year's application.  However, unlike last year—when applicants were also asked to respond to two of four essay topics—this year's applicants must choose just one of three topics to answer, for a total of three mandatory essays.  While the adcom provides a recommended breakdown for each response, candidates have some flexibility around word count, requiring only that applicants limit their three responses to a total of 1,600 words.  This means that in addition to choices about subject matter and structure, there's also leeway for strategic decision-making around length across Stanford's three-essay set.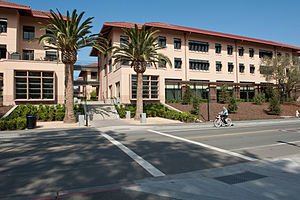 That said, let's take a look at each prompt in more detail:
Essay 1: What matters most to you, and why? (Recommended 750 words)
The open-ended and somewhat philosophical nature of this question can make it a challenging starting point for the Stanford application.  If a topic doesn't immediately spring to mind, a constructive approach might be to think about your experiences to date (growing up, attending school, working, pursuing outside activities and general interests) and look for some unifying theme among some or all of them.  Because it's always a good idea to introduce specific details and anecdotes to really tie the general ideas expressed in your essays to the key elements of your candidacy, it would be wise to select a topic that not only gives the adcom a sense of your values and priorities, but also allows to you discuss some of the ways you have translated these into action.  Needless to say, this is one of the more challenging essays in the business school world, so feel free to reach out to Clear Admit if you seek tailored guidance vis-a-vis your candidacy.
In addition, keep in mind that the Stanford admissions team also offers the following clues for this essay:
The best examples of Essay 1 reflect the process of self-examination that you have undertaken to write them.
They give us a vivid and genuine image of who you are—and they also convey how you became the person you are.
They do not focus merely on what you've done or accomplished.  Instead, they share with us the values, experiences, and lessons that have shaped your perspectives.
They are written from the heart and address not only a person, situation, or event, but also how that person, situation, or event has influenced your life.
Essay 2: What do you want to do—REALLY—and why Stanford? (Recommended 450 words)
At heart, this question focuses on the candidate's career goals and the reasons for his or her particular interest in Stanford.  The all-caps qualifier "REALLY" may represent an extra encouragement of authenticity on the part of the admissions committee, or signal a willingness to entertain career goals that may not flow naturally or obviously from an applicant's work experiences to date.  Stanford leaves the question somewhat open, and applicants may want to consider keeping their comments fairly high-level rather than sketching out specific short- and long-term goals, focusing instead on the broad impact they hope to make on a group, service, or sector through their career plans.  Of course, it will also be important to provide a detailed discussion of the ways an MBA, and specifically an MBA from Stanford, is necessary to achieve these aims, as well as the potential contribution he or she could make to the program.
As is the case with most schools, demonstrating an understanding of the unique merits of Stanford's program is crucial to an effective response to this question.  Taking the time to learn about the school's curriculum, special programs and extracurricular activities – whether through a visit to campus, conversation with alumni or reading the Clear Admit School Guide to Stanford – will pay dividends here.
In addition, as with Essay 1, Stanford offers their own guidance for Essay 2, which applicants will want to keep in mind when responding to the prompt:
Use this essay to explain your view of your future, not to repeat accomplishments from your past.
You should address two distinct topics: your career aspirations and your rationale for earning your MBA at Stanford, in particular.
The best examples of Essay 2 express your passions or focused interests, explain why you have decided to pursue graduate education in management,  and demonstrate your desire to take advantage of the opportunities that are distinctive to the Stanford MBA Program.
Essay 3: Answer one of the three questions below. Tell us not only what you did but also how you did it. What was the outcome? How did people respond? Only describe experiences that have occurred during the last three years. (Recommended 400 words)
Option A: Tell us about a time in the last three years when you built or developed a team whose performance exceeded expectations.
Option B: Tell us about a time in the last three years when you identified and pursued an opportunity to improve an organization.
Option C: Tell us about a time in the last three years when you went beyond what was defined or established.
Following the broader, more philosophical duo of Essays 1 and 2, these situational prompts lend themselves to crisp, concise anecdotes.  Note that the adcom specifically asks that applicants address events that have occurred only in the past three years.  The reason for this specific request, which was not present in last year's questions, is that the adcom typically believes that an applicant's more recent accomplishments are a better representation of who that person is than accomplishments that occurred quite some time ago.
Looking at the first item in the set, Stanford has retained the previous season's essay about building or developing a team that exceeded expectations.  Here, the Stanford adcom signals a pointed interest in the candidate's capacity for going above and beyond, while also shining the spotlight on one's abilities to foster the growth of others while working together toward a goal.  Meanwhile, the words "built" and "developed" allow applicants to include instances in which they have built a team from scratch or recruited key players to work on a project.  To summarize, applicants should aim to discuss how they established a cohesive and effective team that achieved X, Y, and Z.
Option B is similar to last year's corresponding question—"Tell us about a time when you made a lasting impact on your organization"—but places more of a focus on the applicant's own initiative; the adcom wants to see that the improvement made to the organization was a result of the applicant's drive and ingenuity, not merely his or her ability to follow directions.  To illustrate this lasting transformation, applicants might establish a "before" and "after" picture in their essay to highlight the importance of their actions in the particular situation.  Effective responses will also provide a clear picture of the process by which one brought the change about, as these are the skills and instincts that will be transferable to future situations.
Finally, Option C looks for an anecdote in which applicants set themselves apart from the pack.  The adcom is looking for someone with the confidence to deviate from the norm, explore new channels, or see a situation or problem in a different light.  Fitting topics might include developing an innovative solution through nontraditional pathways or challenging the norm with an eye for how operations could be enhanced.  Ideally, the end result would be one in which you reached new insight or perspective, created a new process, or took a stand in a professional or extracurricular setting.
While this action-oriented essay serves as a contrast to the preceding broad questions about the candidate's motivations and objectives, truly effective applications will find a way to make this response work in conjunction with Essays 1 and 2, reinforcing themes, complementing the ideas already presented, and completing the picture of who you are.
In addressing any of these questions, it will be important to provide a clear description of the initial situation at the outset of the essay, as this will help the reader to understand the reasons for your thoughts, feelings, words and actions. Providing a detailed "before picture" will also allow the adcom to fully appreciate the difference you made. To decide which one of the three options to select, it would be wise to consider all of the situations you could discuss in response to each question, and select the one that will provide a balanced picture of your activities and interests while supporting the message set forth in response to Essays 1 and 2.
Related articles
Need help with your essay?
Call Veritas Prep at +1-310-295-2098 or click to