The Wharton School / University of Pennsylvania Essay Topic Analysis 2012-13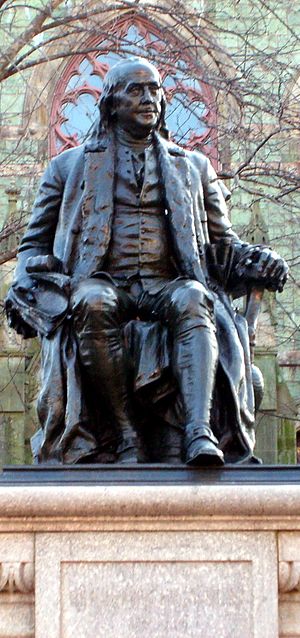 As we announced recently, Wharton has released its essay questions for the 2012-2013 admissions season.  Like last year, after answering a required question about professional objectives, applicants must respond to two of three essay questions to round out the set.  However, the adcom has changed three of the essay topics this year, in addition to shrinking the total word count from 1,500 to 1,400 words.
Let's look more closely at each of Wharton's prompts:
Required Question:
How will [the] Wharton MBA help you achieve your professional objectives? (400 words)
While last year's corresponding essay question asked applicants to simply describe their professional objectives, applicants this year must go a step further by explaining how attending Wharton will help them accomplish those objectives.  In acknowledgment of this new component, the Wharton adcom has extended the word limit for this essay from 300 to 400 words.
A variation of the typical career goals essay, this question asks applicants to adopt a big-picture view of their aspirations.  In addition to describing their immediate post-MBA career goals, applicants should also explain their long-term plans and the broad impact they hope to have on their industry, community, country or region.  Applicants must also display a strong and specific understanding of how Wharton's program would enable them to accomplish their goals.  Taking the time to learn about the school's curriculum, special programs and extracurricular activities—whether by visiting campus, speaking with members of the community, or reading the Clear Admit Guide to Wharton—will pay dividends here.
Respond to two of the following three questions:
Option 1. Select a Wharton MBA course, co-curricular opportunity or extra-curricular engagement that you are interested in. Tell us why you chose this activity and how it connects to your interests. (500 words)
Continuing the Wharton-centric theme of the professional objectives essay, Option 1 calls for applicants to showcase their understanding of Wharton's specific curricular and extracurricular offerings.  By inviting applicants to explain how a particular activity appeals to their interests, the adcom is signaling that this is an opportunity for applicants to reveal more information about their backgrounds (personal or professional) and goals.  Whether you choose to write about a course or a club, the key here will be to strike a balance between discussing Wharton and discussing yourself.  One way to do this might be to begin by stating the course or activity you've chosen, then describing your personal connection to that course or activity (the 'why?' part of the essay question), and finally pointing to ways you could contribute to that course or activity while in school.  Overall, remember that the main purpose of this essay is to illustrate how your strengths will complement and enhance the offerings at Wharton.
Option 2. Imagine your work obligations for the afternoon were cancelled and you found yourself "work free" for three hours, what would you do? (500 words)
One of the less conventional questions coming from Wharton in recent years, this essay presents applicants with the chance to discuss their individual hobbies, passions and interests.  Given that the adcom has specified a three-hour time limit, this is an ideal place for applicants to describe more informal activities that they enjoy (such as taking in art exhibits, preparing a special meal for friends, catching a foreign film or pursuing recreational sports).  While it may be tempting to use this essay to highlight your impressive accomplishments from outside of work, be careful about seeming overly ambitious or unrealistic in light of the time frame.  Similarly, applicants may want to think twice before spending the three hours in too low-key of a fashion: an essay about how you would go out for drinks likely would not allow you to feature the aspects of your background that make you a compelling candidate.
Applicants should also note that in addition to describing what they would do for three hours, they should also be addressing why they would do that particular activity.  This "why" component opens the door to revealing a bit about your personal history.  For example, if you would initiate a soccer game with your coworkers, you could mention your lifelong involvement in sports and passion for teamwork.  Or, if you would head to your kitchen to prepare a special meal, you could bring up your favorite cuisines you've encountered while traveling internationally.  When writing, it's always a good idea to get objective advice from an outside source, so feel free to contact us for feedback on the topic you've chosen.
Option 3. "Knowledge for Action draws upon the great qualities that have always been evident at Wharton: rigorous research, dynamic thinking, and thoughtful leadership." – Thomas S. Robertson, Dean, The Wharton School
Tell us about a time when you put knowledge into action. (500 words)
Once again, the adcom has selected a quote from Dean Robertson to serve as the basis for an admissions essay.  While last year's corresponding question centered on innovation, this year's prompt focuses on acting upon information.  In asking applicants to describe a time when they "put knowledge into action," the adcom is looking for you to show that you are an informed decision maker—that you make decisions in a timely manner, but have data to support your choices.  Wharton allows applicants to draw from the personal or professional realms in addressing this prompt, so candidates could conceivably write about anything from developing a fundraising strategy for a local charity, to launching a new mentoring program at their job.  Whatever sort of example you settle on, remember that your essay should emphasize research, thinking, and leadership; you need to prove that you can use information/knowledge/data to create a plan and put it into action.  Finally, be sure to fully answer this question by explaining the situation and the knowledge you were presented with, commenting on your thought process and actions, and providing an 'after' snapshot that illustrates the results of your efforts.
Related articles
Need help with your essay?
Call Veritas Prep at +1-310-295-2098 or click to