Chicago / Booth Essay Topic Analysis 2012-2013
Continuing with our series of essay topic analyses for this year's applications, we're now turning to Chicago Booth's essay questions for the 2012-2013 admissions season.  The Booth adcom has made several changes to overall format of the program's application essays.  This year, the school requires that applicants submit responses to one 500-word essay, two short answers and one 'essay/presentation', which has been part of the application for the past six years.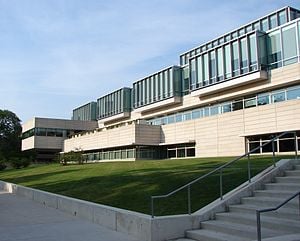 The adcom has discarded the second essay in the set, in which applicants were asked to reflect on the origin of one's leadership style, and replaced it with two short answers of 200 words each that require applicants to discuss challenges that have changed their perspective.  Overall, this year's application has a total word count of 900 words, down from 1,350 (not including the 600 word or 4-slide presentation).
Let's take a closer look at each of this year's essays:
1. Essay: What are your short- and long-term goals, and how will an MBA from Chicago Booth help you reach them? (500 words)
This question is largely unchanged from last year, although the admissions committee has knocked 100 words off of last year's recommended limit.  Word count changes aside, the question remains a fairly standard career goals essay asking candidates to outline their immediate and longer-range plans after business school and to explain how the two years they would spend at Booth would facilitate their movement toward those objectives.  The 500-word limit should still allow applicants to provide a fairly detailed discussion of their plans, ideally achieving a balance between the goals and "why MBA" portions of their responses.
In order to respond to this essay effectively, applicants will need to be able to identify certain programs and courses that are relevant to their goals and stated interests.  Taking the time to learn about the school's curriculum, special programs and extracurricular activities – whether through a visit to campus, conversation with alumni or reading the Clear Admit School Guide to Chicago Booth – will pay dividends here.  Keep in mind that Chicago's flexible curriculum requires that candidates actively shape their path through the program – and that showcasing an understanding of how you will shape your Booth experience to gain the skills, knowledge and business savvy to reach your goals will be important.
2. Short Answer Essays:
a. What has been your biggest challenge, and what have you learned from it? (200 words maximum)
b. Tell us about something that has fundamentally transformed the way you think. (200 words maximum)
A new essay for the 2012-2013 season, this topic gives applicants the two-part task of narrating both a key challenge from their past and a different life-changing experience.  The short, 200-word limits to each part of the prompt indicate that applicants must be ready to share their stories concisely without a lot of extraneous details.  Applicants do, however, have a great amount of freedom when selecting their topics, as both professional, extracurricular/community and personal experiences could be mined for this essay in order to show a wider picture of one's work history or personal background.
Ideally, applicants would consider challenges that they have already successfully overcome for the first part of the prompt and moreover discuss lessons they have subsequently managed to put into practice in some way.  When choosing a topic for the second part of their response to this essay, applicants should keep in mind that "something" implies a singular experience or element of their lives; the most successful answers to this prompt will clearly convey the ways in which an applicant's preexisting ideas or decision-making processes were altered/expanded for the better as a result.  Finally, given Chicago's interest in candidates' intellectual curiosity, leadership skills and maturity, applicants should keep those themes in mind when considering possible topics to share.
3. Presentation/Essay: The Chicago experience will take you deeper into issues, force you to challenge assumptions, and broaden your perspective. In a four-slide presentation or an essay of no more than 600 words, broaden our perspective about who you are. Understanding what we currently know about you from the application, what else would you like us to know?
Question 3 Guidelines
The content is completely up to you. There is no right, or even preferred, approach to this presentation.
There is a strict maximum of four pages (presentation) or 600 words (essay), though you can provide fewer if you choose.
Acceptable formats for upload in the online application system are PowerPoint or PDF.
The document will be viewed electronically, but we cannot support embedded videos, music, or motion images. Additionally, all content MUST be included in the four pages; hyperlinks will not be viewed.
The file will be evaluated on the quality of content and ability to convey your ideas, not on technical expertise or presentation.
For the sixth consecutive year this unique task has appeared as part of Chicago Booth's application.  Although the phrasing of this prompt has changed quite a bit, the main message is the same: The admissions committee wants to know more about applicants than what they have shared in other parts of the application thus far.
While certainly unusual, this approach isn't exactly revolutionary – NYU Stern's longstanding 'Essay 3' asks for a personal expression that gives candidates complete freedom with content and medium (with the exception of edible/perishable personal expressions) – but it does speak to Chicago Booth's interest in a candidate's interests and personality.  New to this year is Chicago Booth's specific mention of an essay option, and candidates should therefore first consider whether a presentation-style response or a more narrative, 600-word essay would best convey their message.  Applicants might also want to pay special attention to the adcom's directive to "broaden [its] perspective" and steer clear of information the adcom can glean from other parts of their applicants.
All of this "white space" in either format might be daunting to some, but an easy way to approach this process is to ask oneself a few simple questions.  What new and important information about yourself can you introduce to the adcom?  How does that information lend itself to the formats available (essay vs. presentation)?  Are you more of a visual presenter/thinker who will be very comfortable showcasing information in PowerPoint or is writing more your strength/comfort zone?  In terms of organization for a presentation or an essay, are there separate topics to which you would like to devote a slide each or essay section?  Or would you prefer to use the frames of a presentation/paragraphs of an essay to create a sense of progression through a current activity, past experience, "day in the life," etc.?  We're hesitant to provide too much guidance given the free-form nature of the task; the best advice we can offer is to think about who you are (and how this might be of interest to the Booth adcom), consider how you could translate this into words and images, and then give it a try.  Showing the initial result to someone who knows you well could be a great way to determine the effectiveness of a working draft.
We understand that this question can seem extremely challenging, so feel free to contact us for a free consultation, in which a Clear Admit Admissions Counselor can help you think through the elements of your profile and determine how to best respond to this prompt.
Related articles
Need help with your essay?
Call Veritas Prep at +1-310-295-2098 or click to