Columbia Business School to House Community Small Business Development Center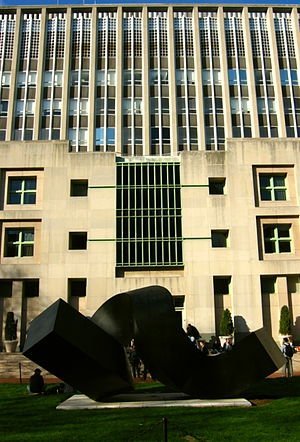 Beginning this month, the Columbia Business School (CBS) will be home to the Columbia-Harlem Small Business Development Center, part of a statewide network designed to support small businesses and local community economic development.
The center moved to CBS on July 1st from the Fu Foundation School of Engineering and Applied Science. One of 24 centers that are part of the New York State Small Business Development Center Network, the Columbia-Harlem Center will help extend the intellectual resources of Columbia University to the surrounding community through training, workshops and one-on-one business coaching. The center is now located in Room 310 in Uris Hall.
Since it was founded in 2009, the Columbia-Harlem center has worked with more than 700 business, helping to invest more than $5 million in the local economy and creating or preserving more than 220 jobs.
Learn more about the Columbia-Harlem Small Business Development Center.
Related articles
Posted in: MBA News
Schools: Columbia
Related
Sign Up For Our Newsletter