Kenan-Flagler Business School Dean Hosts Events for Prospective Applicants in India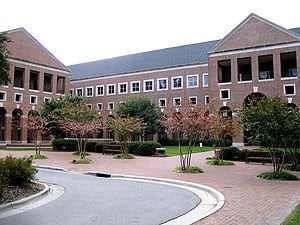 The dean of the full-time MBA program at the University of North Carolina's Kenan-Flagler Business School will meet with prospective applicants in several Indian cities this week, the school announced.
Dean Sridhar Balasubramanian will host information sessions in Hyderabad on July 25th, Bangalore on July 27th, and Chennai on July 30th. Balasubramanian, one of the top academics in the field of marketing, has taught many MBA students at UNC and other top MBA programs. Students fondly address him as "Dr. B."
"His insights would be valuable to anyone thinking of earning an MBA, anywhere," advises Kenan-Flagler Director of MBA Admissions Sherry Wallace. For the events later this week, Dr. B will be joined by UNC Kenan-Flagler alumni who can share their experiences as students with prospective applicants.
Specific event locations and times are available on the below registration forms. Interested applicants are encouraged to register now since space is limited.
UNC Kenan-Flager Hyderabad Information Session Registration 
UNC Kenan-Flagler Bangalore Information Session Registration
UNC Kenan-Flagler Chennai Information Session Registration
Related articles
Schools: UNC Kenan-Flagler
Related
Sign Up For Our Newsletter