Michigan / Ross Essay Topic Analysis 2012-2013
Following up on our recent announcement of the Michigan Ross essay topics for the 2012-13 admissions season, we'd like to offer some guidance on each question as applicants begin thinking about potential topics.
Although the Ross adcom has made a few changes to the essay set, by and large the school has retained the basic format of last year's essays, with a very brief opening essay followed by three longer essays.  Overall, the prompts reflect an interest in each applicant's unique personal characteristics, along with the usual subject matter of professional goals and interest in the Ross MBA.  Let's take a closer look at each essay and consider what the adcom might be looking for.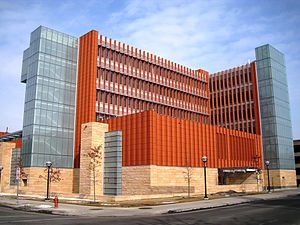 Essay 1: Introduce yourself to your future Ross classmates in 100 words or less.
Making an appearance in the Ross application for the second year in a row, this essay looks to see how applicants present themselves to their peers, requiring applicants to reflect carefully on the aspects of their backgrounds they most want to highlight.  While a brief mention of your professional background and career goals may be appropriate, we encourage applicants to use this opportunity to showcase elements of their personalities and candidacies that they will not have the chance to address in their responses to the other application essays.  Perhaps you have a particularly interesting work or extracurricular experience to share, or a personal accomplishment or aspect of your heritage of which you're especially proud.  By focusing on a range of qualities and characteristics, this essay will allow applicants to demonstrate the well-rounded nature of the candidacies, even within the 100-word limit.
Essay 2: Describe your career goals. How will an MBA from Ross help you to achieve those goals? (300 word maximum)
This is a variation of the typical career goals essay, requesting a picture of the applicant's post-MBA plans and reasons for targeting Ross.  While the corresponding essay from last year's application also asked applicants to explain how they would contribute to the school community, that aspect of the prompt has been removed; accordingly, the adcom has shortened the word limit here from 500 to 300 words.  This essay provides a great chance for applicants to demonstrate their understanding of this school's unique approach to learning, and doing so effectively will make a positive impact on the adcom.  Taking the time to learn about this school's curriculum, special programs and extracurricular activities—whether through a visit to campus, conversation with alumni or reading the Clear Admit School Guide to Ross—will pay dividends here.
Essay 3: Describe a time in your career when you were frustrated or disappointed. What advice would you give to a colleague who was dealing with a similar situation? (500 word maximum)
A similar prompt from last year's application, this topic is open to a wide range of answers, and thus there are a variety of personal skills and qualities that an applicant can highlight.  Some examples of relevant topics include encountering disagreements with one's team or superiors, receiving negative feedback, making an unpopular decision, falling short of a goal or benchmark, responding to a coworker's or employee's mistake, or being faced with an ethical challenge.  Regardless of which story you choose, it's important to concisely outline the situation by clarifying what caused you to feel frustrated or disappointed, and to refrain from playing the "blame game."  In responding to what advise you would give a colleague, applicants should think carefully about what they learned and then indicate that they would share this knowledge as well as a few pieces of actionable advice.  Space permitting, candidates should also consider referencing a scenario where they faced a similar frustrating or disappointing circumstance, which they avoided thanks to a different approach.  In demonstrating your leadership abilities, communication skills, creativity, and overall growth, you will show the adcom how you persevere through frustrating and disappointing circumstances—something that will attest to your ability to succeed in the fact of future trials at Ross and in your career.
Essay 4: What are you most passionate about and why? How will this passion positively impact Ross (300 word maximum)
The subject of a candidate's greatest passion is a popular one among business school admissions committees, and understandably so, as it gives the reader a sense of an applicant's values, priorities and interests.  This year, the Ross adcom is taking their prompt a step further by asking applicants to also discuss how their passion will enable them to positively impact the school community.  As you approach this topic, be sure to think broadly about themes in your background and the forces behind your decisions and involvements.  This should allow you to arrive at a topic that is true to your passions and enables you to show the reader a side of yourself not covered in your other essays while tying your goals and/or previous experiences together to some extent.  Then, prove to the adcom that you have thoroughly researched Ross by connecting your topic to specific offerings at the school, such as courses you could contribute to and student groups you would join or create.
Need help with your essay?
Call Veritas Prep at +1-310-295-2098 or click to