Trivia Tuesday: Entrepreneurship Offerings at Johnson
It's time for Trivia Tuesday, our weekly exploration of the components that differentiate leading MBA programs from their peers. Today, we're taking a look into the Clear Admit Guide to the S.C. Johnson Graduate School of Management to explore Johnson's focus on entrepreneurship.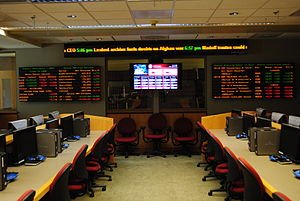 "Both Johnson and Cornell University itself provide a wealth of academic and experiential opportunities for MBA students interested in entrepreneurship.
"The school's Entrepreneurship & Private Equity immersion program is designed for students who plan to start new ventures or become principals in venture capital or private equity firms.  Its foundation course provides an in-depth exploration of business plan creation, valuation and management of high-growth businesses, and leveraged buyouts, among other topics.  Students in this immersion work together as a cohort to support each other both academically and professionally; many spend the subsequent summer creating or implementing their own business plans, often collaborating with faculty and fellow students to hone their ideas and generate funding.
"With a total enrollment of over 20,000 students, Cornell University has the ability to offer a breadth of entrepreneurship resources. The university's [email protected] Program brings these resources together in a multidisciplinary effort to foster student and alumni interaction in the fields of entrepreneurship and venture capital. In most years, [email protected] hosts over 100 events on campus, during which entrepreneurs deliver guest presentations and work directly with students on their business plans. The program also links entrepreneurship-focused clubs across Cornell, including the Johnson Entrepreneurship and Venture Capital Club; its advisory council includes numerous entrepreneurial alumni and business leaders who mentor current Cornell students and sponsor summer internships.
"Through the [email protected]ell Internship Program, first-year MBA students are placed in summer internships at small to mid-sized businesses across the United States and abroad, gaining real-world experience with managing a small business. Approximately 60 Cornell students take part in the internship program each year."
To read more about the school's entrepreneurship opportunities, as well as to obtain in-depth curriculum information, be sure to check out the Clear Admit Guide to the S.C. Johnson Graduate School of Management.  All Clear Admit School Guides are available for immediate purchase and download on the Clear Admit shop.
You could win a Clear Admit Guide!  Based on today's post, we'll be running a trivia contest on Twitter.  Be sure to follow us and play for your chance to win!
Related articles