INSEAD Essay Topic Analysis 2012-2013
Unchanged from last year, INSEAD's essay questions cover a good deal of ground, giving candidates ample opportunity to discuss a range of professional and personal topics and highlight various elements of their interests and experiences.  The "job essays" ask for a factual account of one's current position (or lack thereof) and overall professional progression, while the other prompts invite the kind of short reflections to which MBA applicants are accustomed.  Last year, school officials expanded some of the essay word limits, tweaked the career goals question, and added a new prompt inviting candidates who are not currently employed full time to discuss how they've been spending their days and preparing for an MBA program.  These changes are still present in the 2012-2013 essay questions.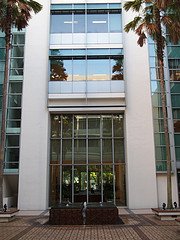 INSEAD's total of seven required essays puts the school at the high end of the MBA application spectrum in terms of questions posed.  As always, careful forethought and planning before beginning to write will be important in ensuring that one is getting the most mileage from each essay and presenting a balanced picture of a well-rounded candidacy.
Let's take a closer look at the questions:
Job Description Essays
Essay 1. Briefly summarise your current (or most recent) job, including the nature of work, major responsibilities, and, where relevant, employees under your supervision, size of budget, clients/ products and results achieved. (250 words maximum)
While the essays for most programs begin by addressing the overall progression of the applicant's career up to this point, INSEAD's first question requests a snapshot of the applicant's career at this moment.  Even if you have held a number of positions within the same organization, it's best to maintain focus on your current position and responsibilities, as per the instructions.  Keeping in mind that this will be the adcom's introduction to your materials, you might also provide the context necessary for the reader to understand your place within your company's organizational structure and the work that occupies your days.  While there is some room to talk about "results achieved," there's no need to get bogged down in the specifics of certain projects or engagements – a good essay will be composed of fairly general comments that are focused on the present.  It is fine to incorporate some more specific information about your career's "greatest hits" later in response to other questions.
Essay 2. Please give a full description of your career since graduating from university. If you were to remain with your present employer, what would be your next step in terms of position? (250 words maximum)
This is a tall order for a 250-word essay, so brevity and efficient use of language will be critical here.  The adcom is looking for an applicant who can present her career as a coherent whole, and demonstrate that she has been on an upward trajectory since the outset.  While it would be ideal for you to include some comments on lessons learned and skills gained over the course of your career, the primary focus should be touching upon each full-time post you've held, explaining the reasons behind each move you've made and commenting on increases and changes in responsibility.
Essay 3. If you are currently not working, what are you doing and what do you plan to do until you start the MBA programme if applicable? (250 words maximum)
Making an appearance on the INSEAD application for the second year in a row, this recently added question is truly a sign of the times.  Acknowledging the challenging economic climate and high unemployment rates throughout even the world's largest economies, INSEAD provides a space for candidates who are not currently employed to discuss how they have been spending their time.  While this question does signal that being out of work does not equate to being uncompetitive for admission to INSEAD, it falls to the applicant to demonstrate that he or she is still actively developing skills, forging connections, and making progress toward his or her career goals.  This essay is therefore a great place to discuss increased involvement in volunteer work, attendance at conferences and professional development workshops, efforts to secure short-term pre-MBA employment, and other plans for making the most of your time between applying and beginning the program at INSEAD.
Personal Essays
Essay 1. Give a candid description of yourself, stressing the personal characteristics you feel to be your strengths and weaknesses and the main factors, which have influenced your personal development, giving examples when necessary. (600 words maximum)
Last year, INSEAD expanded the word limit for this essay from 400 to 600, giving applicants considerably more room in which to answer this multi-faceted prompt.  It's important to address the question in full when responding to this sort of essay, but it's also in one's best interest to focus as much as possible on the positive.  With this in mind, you might lead off with two or three positive qualities and then comment on one or two weaknesses – ideally ones that you've already taken steps to address.  Whether discussing a strength or a weakness, though, it's ideal to back up every statement about your character with a brief example as "proof" of the statement.  By doing so, you're effectively "showing" rather than "telling" the reader how you acted.  Note that this response also calls for a bit of reflection on the forces that have shaped the candidate's personal development; commentary on this topic could be built into the discussion of each personal characteristic introduced, or in an introduction or conclusion if there are themes that run throughout your examples.  INSEAD's framework gives applicants free reign to choose personal, professional or extracurricular subjects, so try to select your examples with an eye for presenting a balanced picture of your interests and experiences.
Essay 2. Describe what you believe to be your two most substantial accomplishments to date (if possible specify one personal and one professional), explaining why you view them as such. (400 words maximum)
This is another fairly straightforward question that has appeared on the INSEAD application for many years running.  The parenthetical direction was introduced last season and explicitly requests one professional achievement and another from the personal realm.  As always, it will be important to ground your comments in specific details and fully explain why these achievements were significant, speaking in terms of the results you produced, the challenges you overcame, and the lessons you learned.  To achieve a complementary effect in the stories beyond the personal/professional contrast, you might consider how these accomplishments reflect two distinct skills or strengths, and make sure that these are highlighted in your discussion.
Essay 3. Describe a situation taken from your personal or professional life where you failed. Discuss what you learned. (400 words maximum)
To fully address this question regarding failure, you'll need to describe the situation and detail, in very concrete terms, what went wrong and why.  Keep in mind that the reason a school asks this question is to discern whether a student is able to learn from experience and avoid repeating past mistakes.  It will therefore be important to clearly address the second component of this question, discussing the personal growth that resulted from this situation.  To end on as positive a note as possible, you might also consider closing this essay with a brief comment or anecdotal evidence about how this lesson has served you since the time of the initial failure.
Essay 4. a) Discuss your short and long term career goals. (300 words maximum) and b) How will studying at INSEAD help you achieve your vision? (250 words maximum)
While INSEAD asks for distinct short- and long-term professional objectives, and specifies separate word limits for each of the two components of the prompt, this remains a standard career goals essay.  The phrasing of this question might indicate that the school is looking for applicants who have really thought through the limitations they face given their current skill sets and have a clear sense of what they need to learn (and how they will do so through an MBA) in order to be successful in a very specific career path.  This underscores the fact that well-defined goals and school-specific detail are essential to a successful application.
As is the case with most schools, demonstrating an understanding of the unique merits of INSEAD's program is crucial to an effective response to part b of this question.  Taking the time to learn about the school's curriculum, special programs and extracurricular activities – whether through a visit to campus, conversation with alumni or reading the Clear Admit School Guide to INSEAD – will pay dividends here.
Essay 5. Please choose one of the following two essay topics:
a) Have you ever experienced culture shock? What insights did you gain? (250 words maximum)
b) Describe the ways in which a foreigner in your country might experience culture shock. (250 words maximum)
This sort of question is designed to gauge an applicant's cultural sensitivity and ability to conduct business in an international setting, and probably comes as no surprise to applicants who are familiar with INSEAD's reputation as a highly international program.  The first option asks applicants to recount a trying experience in another country or environment, and to explain the resulting personal growth and process of adjustment.  Meanwhile, the second asks candidates to reflect on the unique characteristics of his or her own culture and anticipate the issues that a visitor might encounter.  In both responses, one has an opportunity to demonstrate cultural flexibility and sensitivity, offering evidence of his or her ability to operate as a global citizen and work in diverse teams.  Of course, many of the best essays will manage to incorporate a healthy dose of lessons learned, indicating that cultural adjustment can be fraught with trial and error rather than sugar-coating a response and failing to outline the struggles or periods of adjustment.
Need help with your essay?
Call Veritas Prep at +1-310-295-2098 or click to