Northwestern / Kellogg Essay Topic Analysis 2012-2013
Now that Northwestern / Kellogg has announced its essay topics for the 2012-2013 admissions season, we'd like to take the opportunity to consider each of the school's essays and offer some guidance to this year's applicants.  Although the Kellogg adcom has made quite a few changes to the essay topics, the application overall continues to reflect the adcom's interest in applicants' potential contributions to the community, the factors that make them unique, and their vision for their future career.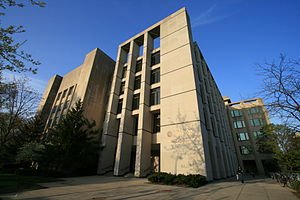 Let's examine each of the school's prompts in more detail:
Essay 1: Discuss moments or influences in your personal life that have defined who you are today. (500 word limit)
This essay—a new addition to the Kellogg application—reflects the adcom's interest in getting to know applicants from a more individual perspective.  Considering the adcom's request that topics come from one's personal life, applicants should avoid covering professionally oriented material; situations from one's academic, extracurricular, or personal history, however, are all fair game.  Also, with a 500-word limit, applicants would be wise to choose only two or three topics to discuss so that they can address each one in sufficient detail.
Regardless of the events or experiences you choose, it's important that they allow you to clearly define "who you are today" for the adcom.  In other words, your topics should enable you to highlight personal characteristics and passions that the adcom might not otherwise glean from your application materials.  For example, perhaps growing up in difficult socioeconomic circumstances influenced your strong work ethic, or maybe living or studying abroad has made you an open-minded and adaptable person.  Although this essay need not necessarily focus on accomplishments, it will be to your advantage to clearly explain how these experiences have shaped you in a positive way, so that you may demonstrate your maturity, strength, and the valuable contributions you would make to the Kellogg community.
Essay 2: What have been your most significant leadership experiences? What challenges did you face, and what impact did you have? This is your opportunity to explain how you Think Bravely (personally and/or professionally). (500 word limit)
A slight deviation from last year's corresponding essay, this year's prompt calls for applicants to focus on how, in the course of leading others, they have overcome obstacles and had a positive influence on a group or organization.  This essay is a great opportunity to showcase the various leadership roles you have taken on in college and afterward.  Given the number of topics that need to be addressed in this response, however, it would be wise to focus your discussion on two or three leadership examples rather than providing a laundry list that includes every key leadership experience you've had.  Applicants should also be sure to note the adcom's emphasis on Kellogg's "Think Bravely" slogan.  According to Dean Sally Blount, thinking bravely refers to thinking outside of the box and being unafraid to challenge conventional wisdom.  With that in mind, you'll want to choose leadership examples that showcase not only your ability to rally others around you and guide them toward an objective, but also your ability to do so in an innovative way.
Essay 3: Imagine yourself at your Kellogg graduation. What career will you be preparing to enter, and how have the MBA and Kellogg helped you get there? (500 word limit)
This new essay is a slight twist on the standard career goals essay, as it requires applicants to pretend to be several years in the future.  Although applicants will still essentially be explaining what their career aspirations are and why they want to earn an MBA from Kellogg, they will need to frame the discussion in terms of the career they are about to begin and the ways in which attending Kellogg prepared them to do so.  It may also be appropriate for applicants to highlight some elements of their career experience thus far, but to do so by referencing the skills they had developed before attending Kellogg.
As usual, it's important to remember that specificity of goals is key, and keep in mind that the school prides itself on its collegial culture when addressing the "why Kellogg" issue.  Demonstrating an understanding of the unique merits of Kellogg's program is crucial to an effective response to this question.  Taking the time to learn about the school's curriculum, special programs, and extracurricular activities—whether through a visit to campus, conversation with alumni, or reading the Clear Admit School Guide to Kellogg—will pay dividends here.
Essay 4: What one interesting or fun fact would you want your future Kellogg classmates to know about you? (25 words or less)
A new addition to the Kellogg application, this very brief essay asks applicants to reveal something of interest about themselves that they haven't yet had the opportunity to showcase in their application materials.  Though there are myriad potential topics to discuss here, applicants should be sure to make the interesting or fun fact about themselves, not about somebody else.  Applicants would also be wise to consider the balance of subjects they have covered across essays 1-3 and to choose a topic here that provides balance to their file and offers the admissions team a peek at another facet of the candidate's profile.
Need help with your essay?
Call Veritas Prep at +1-310-295-2098 or click to