Yale SOM Essay Topic Analysis 2012-2013
Like quite a few of its peer schools, Yale SOM has significantly reduced the length of its application essays this year, requiring a total of only 1,050 words as compared to last year's 1,600 words.  The school has also made notable changes to the essay questions themselves, focusing more on individual experiences and one's potential contribution to the school community.  Considering that applicants have at most 300 words in which to answer each essay question, it will be particularly important to craft responses that are direct and concise.  If you're having trouble navigating around the word limits, consider reaching out to Clear Admit for a free consultation.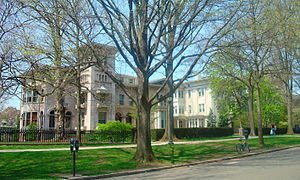 Now let's look at each essay prompt individually:
Essay 1: What prompted your decision to get an MBA?  When did you realize that this was a step you wanted—or needed—to take? (150 words maximum)
This short essay invites applicants to discuss their reasons for pursuing an MBA, identifying the knowledge and skills they hope to gain during business school.  Considering that the adcom has allotted only 150 words for this essay, applicants will need to be clear and concise in explaining the factors that have informed their decision to apply for an MBA.  Inability to progress in an organization's hierarchy, desire to change career paths, and stagnation of one's learning curve are all viable responses here, provided that you can illustrate to the reader that you have specific career goals underpinning your rationale.
Essay 2: Describe a difficult professional decision you had to make.  What were the consequences, and what, if anything, did you learn?  Would you make the same decision again? (300 words maximum)
Asking applicants to describe a difficult decision they encountered is a fairly common practice among MBA applications, though this question is a new addition to Yale's essay set this year.  While the adcom has requested that topics come only from the professional sphere, applicants should still have a wide variety of material from which to draw; any quandary you may have faced on the job—such as accepting a new position, refusing a client's requests, or agreeing to work with a challenging colleague—is fair game here.
At its heart, this is a question about how the applicant approaches the decision-making process: the way he or she weights priorities, evaluates risk, and determines a course of action.  Regardless of the nature of the decision you write about, the key will be to give a sound explanation of the reasons you made the choice you did, providing the adcom with insight into your thought process and allowing them to better understand how you would function at Yale and in your future career.
Essay 3: The Yale School of Management provides a leadership education characterized by broad-minded and intellectually curious students with diverse backgrounds, a distinctive integrated curriculum, connections to one of the great research universities in the world, and the broad reach of an innovative and expanding global network of top business schools.  What will you contribute to the Yale SOM community, and how will being part of it help you extend your professional vision? (300 words maximum)
In asking this question, Yale is trying to get a picture of an applicant's knowledge, interests, and perspective on the world, along with an understanding of how these attributes would make an impact of the Yale culture and community.  While anyone can argue that he or she could bring a unique perspective to the classroom, candidates will be well served by conducting deeper reflection on this topic, with the ultimate goal of offering insight into the factors that differentiate them from others in the applicant pool.  Discussing some focused ways that your skills and experiences would affect the school's community (in a modest manner, of course) can really bolster your response here, since the adcom is sincerely looking for applicants who will change the program for the better.  In addition, the fact that applicants are asked to discuss how attending Yale would help "extend [their] professional vision" indicates that it would be appropriate to include a brief mention of one's career goals and the ways in which joining the Yale community could help further those goals.
With all of this in mind, applicants who outline the specific contributions they could make to the Yale culture, the ways in which they intend to make them, and how doing so would further their professional development will make a positive and lasting impression on the adcom.  Taking the time to learn about the school's special programs and extracurricular activities—whether through a visit to campus, conversation with alumni or reading the Clear Admit School Guide to Yale—will pay dividends here.
Essay 4: What do you consider to be your most significant accomplishment?  Why? (300 words maximum)
This is another fairly straightforward question that, although new to Yale's application, is often asked by top business schools.  In answering this essay question, applicants would be wise to display an understanding of the "big picture" of their actions by emphasizing the impact they had on a project, group, or company.  Thus, as you sit down to brainstorm potential topics for this essay, it might be useful to think about times when your actions have translated into lasting and quantifiable positive change.  Being able to point directly to the impact you had will help the adcom to understand why you consider this to be your most significant accomplishment.  Be careful to avoid presenting a one-dimensional answer here, though; it's important that you explain the entire story behind your accomplishment—the situation, task, action, and results—rather than spending all 300 words describing the outcome.
Need help with your essay?
Call Veritas Prep at +1-310-295-2098 or click to