Duke / Fuqua Essay Topic Analysis 2012-2013
Following up on our announcement of Duke / Fuqua's essay topics for 2012-2013, we wanted to share our thoughts on the changes that have been made to Fuqua's essay set and how applicants might go about addressing this year's questions.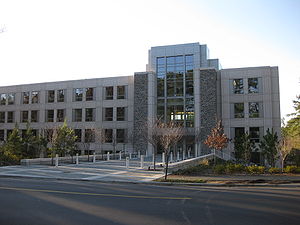 As in previous admissions seasons, Fuqua's essay topics continue to reflect a strong interest in getting to know applicants more personally and in learning about their specific reasons for applying to Fuqua.  However, while the intent may have remained the same, the school's means of extracting this information has evolved significantly: rather than three essays of two double-spaced pages each, this year's applicants face three very short career goals statements, a 25-item list, and one two-page essay.  Director of Admissions Megan Lynam addressed the new topics on her blog earlier this summer, explaining, "We strive for questions that will fill any gaps in the application, tie the applicant's story together, and shed light on what truly makes the person who they are—beyond what is stated in the resume, test scores, and transcripts."
Let's take a closer look at each question:
Short Answer Questions: Answer all 3 questions. For each short answer question, respond in 250 characters only (the equivalent of about 50 words).
1.  What are your short-term goals, post-MBA?
2.  What are your long-term goals?
3.  Life is full of uncertainties, and plans and circumstances can change. As a result, navigating a career requires you to be adaptable. Should the short-term goals that you provided above not materialize what alternative directions have you considered?
These three questions are quite straightforward, calling for applicants to concisely state their short-term goals, long-term goals, and back-up career goals.  Although asking about career alternatives is on the unusual side, Question 3 is still fairly basic; applicants simply need to think up another post-MBA position that would lead them towards their long-term goals.  With roughly 50 words per question, applicants will need to be succinct and to the point.  In Lynam's words, "Here, we're just looking for the facts, with minimal embellishment."
Essay 1:  The "Team Fuqua" spirit and community is one of the things that sets The Duke MBA experience apart, and it is a concept that extends beyond the student body to include faculty, staff, and administration. When a new person joins the Admissions Team, we ask that person to share with everyone in the office a list of "25 Random Things About Yourself." As an Admissions team, we already know the new hire's professional and academic background, so learning these "25 Random Things" helps us get to know someone's personality, background, special talents, and more. In this spirit, the Admissions Committee also wants to get to know you—beyond the professional and academic achievements listed in your resume and transcript. You can share with us important life experiences, your likes/dislikes, hobbies, achievements, fun facts, or anything that helps us understand what makes you who you are. Share with us your list of "25 Random Things" about YOU.
Please present your response in list form, numbered 1 to 25. Some points may be only a few words, while others may be longer. Your complete list should not exceed 2 pages.
An entirely new addition to the Fuqua application, this essay allows applicants to showcase interesting and meaningful facts about themselves that they otherwise might not get a chance to share with the adcom.  Given the free-form nature of the task, we're hesitant to provide too much guidance here; the best advice we can offer is to think about who you are and the people, events, and activities that have help shape you, and to then start crafting your list.  We also advise candidates to avoid assuming that the more words you put into the document, the better your list will be (many great lists have an almost poetic nature to them).  Showing the initial result to someone who knows you well could be a great way to determine the effectiveness of a working draft.  One final thing to keep in mind as you write is that while it's perfectly fine to mention other people in your list, make sure that each fact relates back to you in some way (given that the assignment is to help the admissions reader get to know you).
We understand that this question can seem extremely challenging, so feel free to contact us for a free consultation, in which a Clear Admit Admissions Counselor can help you think through the elements of your profile and determine how to best respond to this prompt.
Essay 2:  When asked by your family, friends, and colleagues why you want to go to Duke, what do you tell them? Share the reasons that are most meaningful to you.
Your response to this essay question should be no more than 2 pages in length. Please respond fully and concisely using 1.5 line spacing.
Asking applicants about their interest in the school to which they are applying is standard practice among MBA programs, though this year Fuqua is taking a more personal approach to the question.  The adcom is looking for applicants to convey a sincere sense of excitement about Fuqua's MBA program.  According to Lynam, "When you tell your best friend why you are applying to a specific school, you do so with genuine passion and enthusiasm.  We want to hear that honest emotion, along with the reasoning that you give your best friend/mom/significant other/mentor about why you are applying not just to MBA programs, but to Fuqua."
With that in mind, one way to approach this essay might be to actually speak to family, friends, and colleagues about your interest in Fuqua, see which aspects of the school end up being discussed the most frequently in conversation, and then write your response based on those features.  Applicants should keep in mind, however, that they ideally need to address not only what they would gain by attending Fuqua, but also how they envision themselves fitting into and contributing to the school community.  Demonstrating an understanding of the unique merits of Fuqua's program is crucial to an effective response to this question.  Taking the time to learn about the school's curriculum, special programs, and extracurricular activities—whether through a visit to campus, conversations with alumni, or reading the Clear Admit School Guide to Fuqua—will pay dividends here.
Need help with your essay?
Call Veritas Prep at +1-310-295-2098 or click to