New Art Collection at U Penn's Wharton School Highlights School's Founder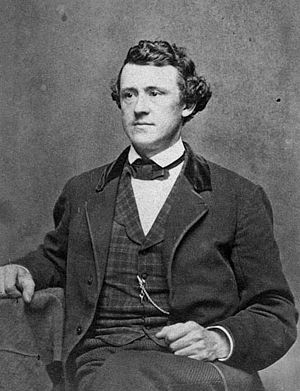 The Wharton School of the University of Pennsylvania today unveiled a special series of paintings commissioned by an alumnus of the school to highlight its founder, Joseph Wharton.
Ten paintings commissioned through a gift by the late William Polk Carey, who graduated from Wharton's undergraduate program in 1953, and the W.P. Carey Foundation now hang in Wharton's Vance Hall building at 37th and Spruce Streets.
The collection, painted by artist David Brewster, highlights significant events in Wharton's life and career, spanning the years 1845 to 1905. The scenes depicted include a young Wharton being presented with his trademark anvil, Wharton serving as a mentor in the university's Furness Library and an older Wharton on his country estate in Batsto, NJ, among others.
Brewster, who received a graduate degree in fine arts from Penn in 1988, took a year to complete the series. In a statement, the school described the works as offering "a distinct blend of realism and abstraction."
Wharton Dean Thomas Robertson praised the collection for its two-fold achievement of both telling the story of the school's founder and honoring the legacy of alumnus Carey. Carey founded investment management company W.P. Carey & Co. LLC and also established the W.P. Carey Foundation in 1988, which supports educational institutions throughout the country.
Related articles
Posted in: MBA News
Schools: UPenn / Wharton
Related
Sign Up For Our Newsletter