Oxford / Saïd Essay Topic Analysis 2012-2013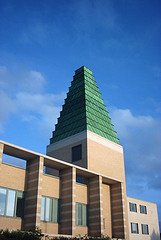 This year, Oxford has changed one of its two essay topics, swapping out the "influence" question for one that asks applicants what Oxford should expect from them. By knocking 250 words off the recommended length of the second essay, the school now gives applications approximately 1,500 words to work with in total. The SBS application presents a unique challenge to applicants, who need to be able to share important and relevant information about their candidacies while consistently staying on topic throughout. For this reason, careful reflection and outlining is even more important when approaching this sort of application than one with a long series of shorter answers.
Essay 1: Explain why you chose your current job. How do you hope to see your career developing over the next five years? How will an MBA assist you in the development of these ambitions? (750 word)
Identical to last year, this prompt requests a fairly standard career goals essay, and thus the general advice we've offered in the past on how to tackle this sort of question applies here. The Oxford adcom looks for applicants who offer fully defined long- and short-term career goals, sound reasons for pursuing an MBA at this time, a well-informed rationale for their interest in SBS and specific plans to contribute to the campus community if they are admitted. Note that Oxford specifically asks applicants to explain why they chose their current jobs and to discuss their five-year career plans; while it is certainly fine to look beyond this second part of the prompt to explore longer-term objectives as well, it is at minimum essential to explore one's next five years in depth.
The key to successfully tackling each of these components is specificity. In presenting their goals and explaining their motivation for seeking an MBA, it is crucial for applicants to present well-defined and feasible short-term and long-term career objectives, specifying the job title they hope to hold in their target industry and commenting on what they hope to accomplish in their target positions. In most situations, a career goals essay is more compelling when it includes a brief but coherent career history that summarizes the applicant's work to date, revealing the continuity between one's previous professional experiences and goals for the future.
Essay 2: What should Oxford expect from you? (750 words)
New to the application this year, this question is your chance to demonstrate to the SBS adcom that you've done your school research and know the ways in which you can make a positive contribution to the Oxford MBA program.  Before approaching this essay, we suggest that applicants take some time to think about their strengths and the unique aspects of their backgrounds and personalities that would inform their contributions to SBS. In addition, having a strong grasp of Oxford's academic offerings, clubs, special programs and extracurricular offerings will allow you to draw conclusions about the circumstances under which you'd display certain strengths and characteristics.  Applicants should also note that by including a 750-word contribution question, the Oxford adcom is looking for students who have thought about the positive impact they could have at SBS.
For more guidance on how best to present yourself to Oxford, please reference our guide, the Clear Admit School Guide: Saïd Business School, or fill out our contact form for a free initial assessment.
Related articles
Need help with your essay?
Call Veritas Prep at +1-310-295-2098 or click to