Cambridge / Judge Essay Topic Analysis 2012-2013
Following up on last month's announcement of Cambridge / Judge's 2012-2013 essay topics, we'd like to offer applicants a bit of guidance in approaching these questions.  The adcom has kept last year's format of three essays totaling 1,000 words and has changed only one of the essay prompts.  Because the Cambridge application is a relatively short one, applicants must make judicious use of the available space to highlight their industry-specific knowledge and preparation for business studies.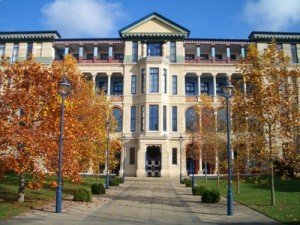 Essay 1: What did you learn from your most spectacular failure? (200 words)
While the topic of failure is a common one when it comes to MBA applications, the very tight word limit of this response makes this a relatively unusual task. With only 200 words to work with, applicants will need to summarize the failure itself in a very high-level manner, devoting the majority of the response to a treatment of the lessons they learned from the experience and perhaps a mention of the sorts of situations to which this learning has subsequently proven applicable.
The "spectacular" scope of the question adds a further layer of complexity, as applicants should aim to discuss lessons that will be relevant to future experiences on the Judge campus and in their future careers. Failures from the personal realm are technically fair game here, but candidates will likely want to give first consideration to professional or academic examples, or to those from structured extracurricular activities.
Essay 2: What are your short and long term career objectives? What skills/characteristics do you already have that will help you to achieve them? What do you hope to gain from the degree and how do you feel it will help you achieve the career objectives you have? (500 words)
For another year running, Cambridge includes a fairly standard career goals essay of the sort featured in many MBA programs' applications.  Applicants are asked to outline their immediate post-MBA professional objectives, as well as their longer-term plans.  As is also typical, Judge asks applicants to explain what they hope to gain from its MBA program, and to link the skills and knowledge they'll acquire during this year of study to their ability to achieve these goals.  Meanwhile, the explicit request that applicants inventory the existing skills and characteristics that will help them along their chosen paths is a somewhat unusual one, so candidates will need to reflect on their qualifications and take care in addressing this element of the prompt.
As is the case with most schools, demonstrating an understanding of the unique merits of Judge's program is crucial to an effective response to this question. Taking the time to learn about the school's curriculum, special programs, and extracurricular activities—whether through a visit to campus, conversations with alumni, or reading the Clear Admit School Guide to Judge—will pay dividends here.
Essay 3: If you could change one thing about your current organisation, what would you make different? How would you overcome obstacles to this change, and what impact would this change have in the short-term and long-term? (300 words)
A revised version of Essay 1 from last year, this essay is a chance for applicants to demonstrate their insight into a specific issue facing their current employer, as well as their sound judgment with respect to how this problem might be addressed.  Furthermore, applicants are also asked to anticipate the obstacles they might face in implementing their suggested change, to propose techniques for overcoming those obstacles, and to reflect on how the change would impact the organization over time.  This essay suggests that the admissions committee is interested in identifying prospective students who will be ahead of the curve upon graduating from business school and in a position to make a meaningful impact on the organizations they join after completing the Judge MBA.  Given the narrow word limit and the fact that the adcom will likely not be intimately familiar with your organization, the key to this essay will be writing in a concise and accessible way that is easy for the admissions reader to understand.
Need help with your essay?
Call Veritas Prep at +1-310-295-2098 or click to