Cambridge University's Judge Business School Hosts Open Day for Prospective MBA Applicants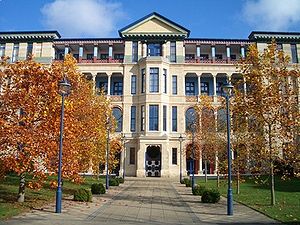 This Saturday, October 20th, the Judge Business School at Cambridge University will host an MBA Open Day for prospective applicants hoping to learn more about the Cambridge MBA. The school bills the event as a valuable opportunity to visit the school, learn about its strengths and discuss the program with staff and current students.
The Cambridge MBA is a 12-month, full-time program that features four practical projects, including two live consulting projects. The school offers its students the choice of eight concentrations: Beyond Profit, Cultural Arts & Media Management, Energy & Environment, Entrepreneurship, Finance, Health, Global Business, and Strategy & Marketing. Students also can choose from approximately 45 electives during their MBA program. The year-long program also features a Summer Activities phase, providing students with the opportunity to pursue an internship, individual project, language courses, study abroad programs or career development projects.
For more details about the Cambridge MBA program, click here. Spaces for the Saturday Open Day are limited, so interested prospective applicants are encouraged to register here.
Related articles