Georgetown / McDonough Essay Topic Analysis 2012-2013
With Round 1 application deadlines coming up, we thought we'd take the opportunity to analyze Georgetown / McDonough's essay topics for the 2012-2013 admissions season.  The McDonough adcom has made some fairly significant changes to the essay questions this year, as applicants now must answer two essays and a short response rather than four essays.  Let's take a look at each question and consider possible approaches one might take in crafting a response: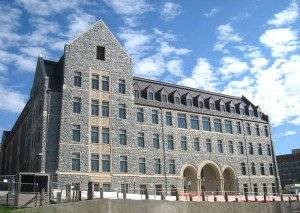 Essay 1 (answer both Part A and Part B):
Part A. What is your short-term goal following graduation from the Georgetown McDonough Full-time MBA Program?  What skills are you seeking to develop or improve upon in order to reach your goals? (500 words)
Part B. What is your long-term career goal? (100 words)
While it's fairly typical for MBA programs to inquire about a candidate's post-MBA plans, it's a bit unusual for a program to isolate the applicant's short- and long-term objectives into separate parts of an essay. In Part A, McDonough's inquiry about applicants' skills to be developed or improved upon requires a very high level of clarity about the exact job function applicants are hoping to work in after graduating from business school.  Candidates would therefore do well to provide an example job title and even to name one or two organizations for which they would like to perform this job, as this level of specificity will facilitate the inventory of skills that Georgetown requests in its follow-on questions here.  Of course, though the prompt doesn't explicitly ask for it, a few comments about the ways two years in the McDonough MBA program would help to bridge the gap between your current and needed skill sets would be highly appropriate here.
For Part B, applicants are asked to outline their long-term goal.  When approaching this question, it would be wise to select an answer that is a logical next step to the goal you've outlined for the short term and the skills you've stated that you want to develop.  Space permitting, it would also be beneficial to briefly explain the 'why' behind this long-term objective, specifically with respect to the impact you wish to make on an organization, sector, group, or region.
Essay 2 (answer either Option A or Option B):
Option A. Describe a global business challenge and its relevance to your post-MBA career. (750 words)
This question is one of the more challenging ones out there; not only does it invite a wide range of potential topics, but it has a fairly high word limit that may make it challenging to sustain a coherent and relevant discussion.  In selecting a topic, think carefully about what the challenge you choose will tell the reader about your concerns and priorities regarding your future career.  In terms of structuring the discussion, one way to approach the essay might be to describe the challenge, then reflect on how it has influenced your life up to this point, and finally explain how you anticipate it might impact the goals you outlined in Essay 1 and/or the general field you want to enter after graduation.  Overall, you should be sure to keep your writing focused on you and your candidacy rather than spending the majority of the essay discussing a global situation without relating it back to your application.
Option B. Describe yourself both personally and professionally and how you will contribute to the Georgetown McDonough community. (750 words)
There are a number of ways that one might approach this response, as an applicant could conceivably arrive at a single description that fits both her professional and personal paths, or arrive at separate but complementary descriptions of her essence in each of these realms. Whichever approach you ultimately decide to take, it will be important to develop a detailed and memorable self-description, ideally in a relatively concise manner that leaves room for elaboration. After all, it's better to 'show' than to 'tell,' and effective essays will include at least a few examples—from the workplace, classroom, community, or personal realms—that offer evidence to back up your claims and illustrate the implications of these essential characteristics.
Following their self-description, applicants should explain in how they would apply their particular characteristics as part of the McDonough community.  Specificity will be essential here, as the adcom will be looking for evidence that you have thoroughly researched the opportunities available through the program.  This means that taking the time to learn about the school's curriculum, special programs and extracurricular activities—whether through a visit to campus, conversations with members of the community, or reading the Clear Admit School Guide to McDonough—will definitely pay dividends.
"Essay" 3: Why do you want to attend the Georgetown McDonough Full-time MBA Program?  Tell us in tweet format. (140 characters or fewer)
A new addition to the McDonough essay set, this prompt invites applicants to provide a brief synopsis of the main reasons behind their interest in McDonough as if they were posting on Twitter.  With a limit of only 140 characters—approximately 20 words—applicants will need to be extremely concise in their writing.  Luckily, the ability to use "tweet format" means that, within reason, applicants can use abbreviations and acronyms that are common to the social media site.
Need help with your essay?
Call Veritas Prep at +1-310-295-2098 or click to