IESE Essay Topic Analysis 2012-2013
With IESE's Round 1 deadline fast approaching, we thought we'd take some time to look over the school's application essays for the 2012-2013 admissions season.  Following the trend of many top MBA programs, IESE has reduced the number of required essays this year, asking applicants to complete just three essays for a total of 1100 words.  Let's take a look at each question: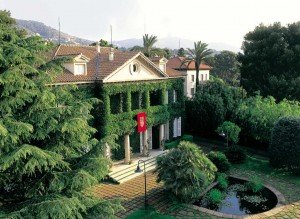 Essay 1: Describe your short-term and long-term career goals (Post MBA). (300 words)
While this question is a version of the standard career goals essay required by many business schools, IESE's 300-word limit is a bit tighter than that of most programs. Applicants will need to clearly and concisely state what their future plans are for both immediately after business school and in the longer term, being sure to illustrate how their goals relate to their work thus far and the skills they would gain from an MBA.  A quick mention of applicants' interest in IESE's MBA program, perhaps naming some key courses and clubs, will also help to clarify why they want to earn their degree at IESE specifically.
Essay 2: Please describe two substantial accomplishments and one failure in a professional or private endeavor. (600 words)
Here, the IESE adcom calls upon applicants to highlight three stories from their work-related or personal history, two about successes and one about a failure.  One way to determine which two accomplishments to describe in this essay is to think about the end results.  Experiences in which you made a lasting and quantifiable impact can lend themselves to concise, factual narratives, and considering that each accomplishment must be described in approximately 200 words, this can be an important consideration.  However, this isn't to say that the process followed, skills gained, and lessons learned along the way aren't important, too; highlighting an incident of personal or professional growth could offer a nice complement to a more straightforward accomplishment story.
As for the failure component of the prompt, there are a few important elements to consider.  First, professional maturity, self-reflection, and insight are key qualities to communicate.  Towards that end, successful essays will describe the failure in straightforward, step-by-step detail, and will also own the failure rather than making excuses.  Another important aspect to touch on is that you've experienced some growth or development since the initial failure.  While applicants should not 'gloss over' their missteps, it is important to emphasize positive growth and the learning experience that can come from missing the mark.
A final point to consider is that it's also important to select stories with an eye to balance.  Be sure to show that you can excel in a range of settings and situations by thinking about stories not just from your professional experience, but also your academic and extracurricular history.
Essay 3: I wish that the application had asked me… (200 words)
This question provides candidates a chance to briefly explore an important aspect of their candidacy not mentioned in their data forms, resume, or other essay responses. For applicants from oversubscribed groups in the applicant pool, this essay could offer a great opportunity to truly stand out from the crowd by sharing an unusual hobby or an interesting anecdote.  Potential topics could be a time you demonstrated leadership, ethical behavior, entrepreneurial spirit, or persuasion skills, as these are all topics that are often of interest to admissions committees.  Whatever topic you select, it would be ideal to link this quality or fact to some element of your intended experience in the MBA program and/or future career.
Related articles
Need help with your essay?
Call Veritas Prep at +1-310-295-2098 or click to