Indian School of Business Essay Topic Analysis 2012-2013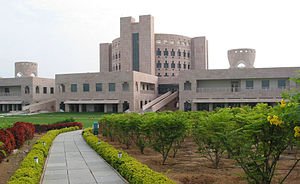 Today we'll be taking a look at this season's essay questions for the Indian School of Business, one of which has changed from last application season.  This year, the application requires that candidates respond to three questions about their achievements and professional goals, as well as a topic of their choice.  In addition, the ISB adcom has added a 90-second video component to the application.  The narrow 300-word limit for each of these responses requires that applicants pack a good deal of information into a mere 900 words.  Therefore, choosing strong topics and presenting concise messages for all three essays and the video clip will be important in the ISB application.
Let's take a closer look at each of the school's essays:
Essay 1: Please make a strong case to differentiate yourselves from an exceptional set of applicants applying for PGP 2013-14. You could cite personal/ professional achievements to present your case.  (300 words maximum)
New to the ISB application, this is a fairly straightforward question that is a twist on last year's achievement prompt. As brevity will be key given the 300-word limit, we suggest that applicants select no more than two achievements to discuss – ideally ones in which they had a positive impact on a person, group or organization.  As always, it will be important to ground your comments in specific details and fully explain how these achievements differentiate you from the applicant pool, both in terms of the positive results you produced and the lessons you learned.  Note that the question does not limit you to the professional realm, so you may want to choose one professional and one personal achievement, thereby presenting a more rounded picture of your candidacy.
Essay 2: Where do you see yourself three years after you graduate from the ISB? (300 words maximum)
A variation of the standard career goals/why MBA essay, this essay makes an appearance for the second year in a row.  ISB is asking applicants to focus solely on their short-term goals and requests that applicants discuss their career plans in considerably fewer words than do many other b-schools; with so little room to work with, candidates should ensure that they clearly outline their immediate post-ISB plans.  Although it's important to stick to this narrow focus, it may be helpful for some candidates to also include information about their long-term goals, as well as how ISB will help them achieve all their future plans, as long as these elements are conveyed in a manner that clearly supports the discussion of one's short-term goals.
Essay 3: Please provide additional information that will significantly affect the consideration of your application to the ISB. (300 words maximum)
This question provides candidates a chance to explore an important aspect of their candidacy not mentioned in their data forms, resume, or other responses. For applicants from oversubscribed groups in the applicant pool, this essay could offer a great opportunity to truly stand out from the crowd by sharing an interesting detail about their candidacy.  The door is wide open to all manner of qualities, interests and skills from the professional, academic, extracurricular and personal realms, so take some time to reflect on what truly makes you unique.  Whatever topic you select, it would be ideal to link this quality or fact to some element of your experience in the MBA program and/or future career.  In addition, because ISB does not provide an optional essay, applicants may need to use this essay to address an extenuating circumstance or weakness, such as a gap in work or low GPA or GMAT.
Video Essay: Applicants are required to upload a video responding to the following question: "Life to me is…" Please complete the statement in your own words. (90 seconds/15 MB, accepted formats are WMV and MPEG/MPG)
ISB has thrown a curve ball at applicants by including a more creative component in this year's application.  This open-ended and philosophical statement "life to me is…" allows applicants to share what it is about life that is most meaningful to them.  There are many directions in which one could take his or response, but the important thing to keep in mind is that there should ideally be a thread that connects the video's message with the rest of the application materials.  No matter what you communicate to the adcom during this minute and half, be sure that you take full advantage of this chance to convey the strength of your presentation skills.  This medium is also a prime opportunity to let your personality shine through. Be sure to smile!
For more guidance on how best to present yourself to ISB, please reference the Clear Admit School Guide: Indian School of Business.
Need help with your essay?
Call Veritas Prep at +1-310-295-2098 or click to