London Business School Releases Strong Employment Statistics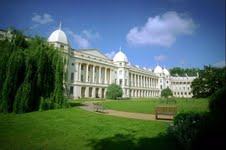 Ninety-two percent of the most recent class of MBA graduates from London Business School (LBS) found employment within three months of graduation, according to the school's latest MBA employment report, released last week.
For the first time ever, the largest number of graduates (35 percent) took jobs in the corporate sector. Consulting came in second, with 33 percent of students accepting roles in that sector, followed closely by finance, which drew 32 percent of graduates. LBS also reported that all of its 2013 graduates secured internships over the summer months.
"It's great to see that, despite another tough year in the job market, our students remain highly sought after," Fiona Sandford, LBS executive director for careers and global business, said in a statement. "Testament to the international mobility and global perspective of our students, this year we've seen record numbers of students heading outside the UK following graduation, with 53 percent choosing to work abroad," she added.
LBS this year introduced new components to its MBA program designed to enhance its global nature. In September, the school launched the inaugural Global Business Experience, an immersion program through which faculty and students will have the opportunity to experience working environments in one of five global locations — New York and Boston, Mumbai, Hong Kong, Johannesburg and Istanbul. "The idea is that by the end of their time here at London Business School, students will be able to do business anywhere in the world," Sandford said.
Read the complete London Business School MBA Employment Report 2012.
Related articles