$5 Million Gift Will Support Social Enterprise Initiative at University of Chicago Booth School of Business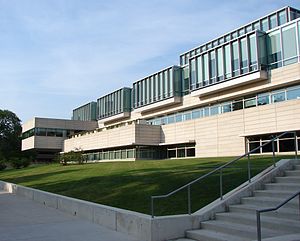 An alumnus and retired chairman and chief executive of technology solutions firm CDW gave a $5 million founding gift to support the Social Enterprise Initiative at the University of Chicago Booth School of Business, the school announced this week.
The gift, from John Edwardson, MBA '72, will fund core activities of the Initiative, including helping students launch and grow businesses in the social sector and matching alumni with nonprofit organizations for board service, among others. Chicago Booth will rename its business plan competition for social ventures the John Edwardson Social New Venture Challenge in recognition of his gift.
"The Social Enterprise Initiative is uniquely Chicago," Sunil Kumar, dean of Chicago Booth, said in a statement. Specifically, he said, it incorporates the culture of rigorous analysis and discipline-based approach to understanding organizations, markets and policy that have become hallmarks of the school.
Edwardson, who is chairman of the Council on Chicago Booth and a member of the University's board of trustees, sees the Initiative as a natural outgrowth of the ways in which Chicago Booth students and alumni already are engaging in the social sector, "from starting their own social ventures, to choosing a career in the impact economy, making a meaningful commitment to philanthropic and volunteer activities, and doing academic research," he said.
Robert Gertner, Booth economics professor and faculty co-director of the Initiative, noted that student interest in the social sector – both in how proven business practices can improve efficiency and how businesses can product social good – has increased significantly. "The Initiative will support greater social impact through the education of leaders across the business landscape interested in social sector ideas and dedicated to applying rigorous thought and proven business practices."
Booth economics professor Marianne Bertrand, the Initiative's other faculty co-director, noted a shortage of research on the social sector, including its funding and incentive structure. "With the resources now made available to us by John's gift, our faculty can conduct research in these areas, and the conversation can go deeper," she said in a statement.
Before retiring as its chairman in 2012, Edwardson served as CDW chairman and CEO from 2001 to 2011. Earlier in his career he also held top leadership roles at United Airlines, Northwest Airlines, International Services and Ameritech, now part of AT&T.
Learn more about John Edwardson's founding gift to Chicago Booth's Social Enterprise Initiative.