INSEAD Dean to Step Down Effective March 1st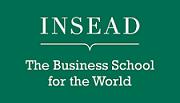 Dipak Jain will give up his post as dean of INSEAD as of March 1st, retaining a role as marketing professor at the international business school with campuses in France, Singapore and Abu Dhabi, the Financial Times reported today. His resignation follows a period of ill health.
Two of INSEAD's three deputy deans, Ilian Mihov and Peter Zemsky, will act as interim deans until a permanent appointment is made, a process that could take up to a year, according to the FT.
Jain was appointed INSEAD dean just two years ago, in March 2011, replacing outgoing dean Frank Brown. Prior to his INSEAD appointment, Jain served for a decade as dean of the Kellogg School of Management at Northwestern University after building an illustrious career as a professor in that school's marketing department. INSEAD had hoped that Jain, who was credited with helping expand Kellogg's international reach, would help INSEAD further strengthen its global presence and attract more students from the developing world.
Jain, a U.S. citizen, was born in India and taught there in his youth. He also was instrumental in establishing the Indian School of Business (ISB). In a 2011 interview with the Financial Times, he shared his goal of building a presence for INSEAD in America during his tenure, as well as helping ensure that the school's campuses around the world worked together closely.
Read the Financial Times article about Dean Jain's resignation.
Related articles