U Michigan's Ross School to Pilot Group Interviews in China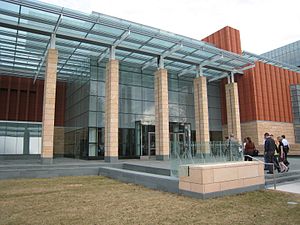 The Ross School of Business at the University of Michigan at Ann Arbor is issuing its first wave of Round 2 interview invitations beginning today, Thursday, January 10th, Director of Admissions Soojin Kwon announced on her Director's Blog earlier this week.
Kwon also revealed that Ross will pilot a "supplementary interview process" in Beijing and Shanghai later this month – a group interview similar to the one the University of Pennsylvania's Wharton School has made a standard part of its interview process as of this year.
"Because of the highly interactive and team-based nature of our classes, we're seeking to assess applicants' ability to communicate in a group setting and work with others," Kwon wrote. She and her team will facilitate these pilot group interviews in Beijing and Shanghai on January 26th and 27th. "We're inviting candidates to attend this supplemental interview based on geography, so read your interview invitation carefully for more details," she shared.
The group interview will not be a requirement for admission, but it is highly recommended that those who are invited to participate do so, Kwon continued. Candidates invited to interview in Beijing and Shanghai will be required to have a one-on-one interview with an alumni or current student interviewer in addition to the optional pilot group interview.
All applicants to Ross have the options of completing their interview on campus in Ann Arbor, via Skype with a member of the Admissions Student Committee or off campus with a Ross MBA alumnus in their area. Noting that while her team does love to have candidates visit campus for the interview, she underscored the fact that all interview options are considered equal in the eyes of the Admissions Committee, so candidates should select the option that works best for them.
"We're looking forward to getting to know candidates in Beijing and Shanghai on a more personal level through this pilot group interview process," Kwon added.
Related articles