UCLA Anderson School of Management Financial Aid Team Shares Tips for Funding the MBA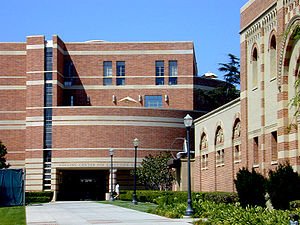 Getting into a top MBA program is one thing. Paying for one is quite another… The MBA Financial Aid team at the Anderson School of Management at UCLA shared some valuable advice for prospective MBAs at Anderson and elsewhere in a recent post to the MBA Insider's Blog. Topping their list: Start saving early, don't borrow more than you need and be sure to thoroughly research your financing options.
Ji Choi and Andy Promsiri, Anderson's full-time MBA Financial Aid team, field questions every day from prospective and current MBA students about how to pay for the cost of an MBA program. With years of financial aid experience between them, Choi and Promsiri urge prospective applicants to avoid a couple of common mistakes, namely borrowing more than you need and borrowing without adequately researching the options available to you.
"Just because you qualify for X amount of loans doesn't mean you have to take it all!" they caution. "Look at your savings, your budget and the cost of education to see how much you will need for tuition, books, living expenses, travel and 'surprise' expenses and borrow accordingly." And be sure to read the fine print, they stress. "Every loan has different incentives and drawbacks that affect individual borrowers differently." Choi and Promsiri recommend this site for information on several private loans available to business school students.
In addition to doing your research and borrowing only what you need, there are several things prospective students can do well before beginning an MBA program in terms of financing, Choi and Promsiri recommend. For starters, it's never too soon to start budgeting and saving. It also helps to pay off as much consumer debt – credit cards, car loans, etc. – as possible before school gets underway. Check your credit report to avoid any surprises when you start looking into loans, and start filling out the FAFSA now, they add.
At UCLA Anderson, all admitted students will be considered for merit-based fellowships and typically the top third of Anderson admits receive some level of award, Choi and Promsiri write. Awards are announced at the time of admission, and amounts vary depending on the strength of a candidate's application relative to the rest of the admitted pool.
Students who don't receive fellowship money upon admission can apply for select second-year donor fellowships – these are based on first-year grades in core courses, involvement in the Anderson community and other criteria set by individual donors. About 20 percent of second-years also take on TA/RA positions, which include perks like competitive pay, partial tuition remission and health insurance.
For international students, Anderson does offer a private loan that doesn't require a U.S. cosigner. Find out more here.
Related articles