$1.65 Million Gift to Wharton Business Plan Competition Establishes Named Top Prize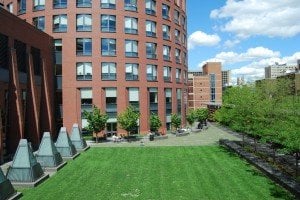 Winners of the annual Wharton Business Plan Competition at the University of Pennsylvania's Wharton School will now be awarded the Perlman Prize, a new honor established by a generous gift by a Wharton alumnus and his wife, the school announced this week.
Richard E. Perlman and Ellen Hanson Perlman have contributed $1.65 million to the competition, which is managed by Wharton Entrepreneurship. The gift will sponsor prize monies as well as provide key operational support for the business plan competition, now in its 15th year. The inaugural Perlman Prize will be awarded at the Venture Finals on April 24th, the culmination of the 2012-2013 competition.
Since its creation in 1998, the Wharton Business Plan Competition has helped student entrepreneurs launch new business ideas through an ongoing, four-phase process spanning seven months each year. Open to all University of Pennsylvania students, the competition draws approximately 400 students and awards more than $100,000 in cash and prizes each year.
The top eight teams compete in the Venture Finals, where they present their ideas live in front of a judging panel made up of Wharton faculty, Penn alumni and industry professionals. From this year forward, the Perlman Prize – with a total winnings purse of $45,000 – will go to the students whose business plan is deemed to have the greatest potential in the final round.
"This exciting program has proven itself to be an invaluable asset for Penn's aspiring entrepreneurs, and by helping them to develop their ideas into successful endeavors, the Competition benefits the broader landscape of global business," Wharton Dean Thomas Robertson said in a statement. The Perlmans' gift is the largest endowed gift the competition has ever received and will provide continued funding in perpetuity, the school announced.
Richard Perlman received his undergraduate degree from the Wharton School in 1968 and an MBA from Columbia Business School. "Entrepreneurship is in the Perlman DNA," he said in a statement, noting that it began with his father's five-and-dime store and has continued through to his son's NYSE-listed company. Perlman himself currently serves as chairman of the board for ExamWorks Group, Inc., a leading global provider of independent medical examinations, peer reviews and bill reviews, which he founded in 2008. Earlier in his career he founded or acquired and subsequently sold several other NASDAQ-listed companies. He also is founder and president of financial advisory and merchant banking firm Compass Partners, LLC.
Read more about the new Perlman Prize as well as past Wharton Business Plan Competition finalists.