Former U.S. Ambassador to Venezuela to Teach Fuqua MBA Students in South American GATE Course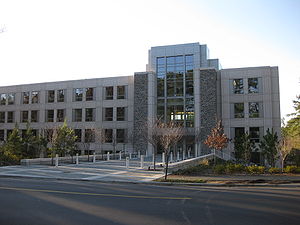 MBA students from Duke University's Fuqua School of Business are preparing to travel to Brazil and Argentina, where they will study with a former U.S. ambassador to Venezuela as part of the school's Global Academic Travel Experience (GATE).
Former U.S. Ambassador Patrick Duddy will help the group of 25 students discover a key economic region of world in person, through visits to Rio de Janeiro and Sao Paulo in Brazil and Buenos Aires in Argentina. Along the way, students will meet with a range of companies and government officials while also getting to know the culture of the countries. The trip will take place from March 3rd through 16th.
"South America now figures more prominently in the global economy than ever before…so it is only natural that we would give students the opportunity to learn about this dynamic part of the world, both in the classroom and up close and in person," Duddy said in a statement. A guest lecturer at Fuqua as well as Duke's Center for International Studies, Duddy has been teaching a weekly three-hour course as lead up to the trip, inviting guest speakers from business, government and academia to share about Latin America's contemporary history and economics.
In addition to his role as U.S. ambassador to Venezuela, which he held under both Presidents George W. Bush and Barack Obama, Duddy has served in seven other Latin American countries. From 2002 to 2005, he was U.S. consul general in Sao Paulo, Brazil, directing the largest U.S. consulate general in the western hemisphere. He retired as one of the most senior Latin American specialists in the U.S. State Department.
Though Fuqua's focus on Latin America is not new – GATE courses have been visiting the region since 2004 – the school is integrating Brazil into the curriculum to an even greater degree through another program called the Fuqua Client Consulting Practicum, in which students consult with start-ups and multi-national companies in a range of countries, including Brazil.
Meanwhile, more and more applicants from the region are applying to study as part of Fuqua's MBA program. "We have seen steady growth in our applications from Latin America over the past three to five years," Megan Lynam, Fuqua's director of admissions, said in a statement. This year alone, applications from Latin American countries increased by nine percent over last year. "With the economic activity happening in Latin America, and with each country's path to growth being markedly different, it is a fascinating region to have represented in our classrooms," Lynam added.
Related articles