MBAs at Kellogg School of Management Grade Super Bowl Ads in Annual Review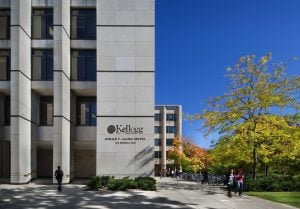 While football fans were critiquing Beyonce's half-time performance and the power failure in New Orleans' Super Dome, faculty and students at Northwestern University's Kellogg School of Management were scrutinizing the Super Bowl ads that accompanied the game. According to their ranking employing strategic criteria, Jeep and Wonderful Pistachios scored Raven-like wins this year, with Blackberry going the way of the 49ers.
Now in its ninth year, Kellogg's Super Bowl advertising review has become a highlight for Kellogg MBAs specializing in marketing. "Our goal was originally to engage students to think about whether these marketing initiatives are sound business decisions," Tim Calkins, the Kellogg marketing professor who co-founded the review in 2005, told the Financial Times.
According to Calkins, the Super Bowl is more important to advertisers than ever given the increasing fragmentation of the television viewing market amid growing competing media formats. The result: record ad buys this year averaging $3.8 million per 30-second spot. "It is the only time that a marketer can reach more than 100 million consumers at the same moment," Calkin told the FT.
A panel of approximately 60 students and faculty awarded six advertisers the highest 'A' grade – Tide, M&Ms, Best Buy and Axe were at the top along with Jeep and Pistachios. Calkins notes that the value of the Kellogg review is its focus on the ability of the advertising to actually build the brand, rather than on artistic merit.
Though no advertisers truly bombed enough to receive an 'F' from the Kellogg review team this year, Calkins pointed to BlackBerry as one of the night's losers. "BlackBerry needed a big spot and they failed," he told the FT, adding, "the [advert] lacked a reason for consumers to reach for a BlackBerry, which is exactly what they need."
View the complete Kellogg ranking of Super Bowl 2013 advertising spots.
Read the FT article, "Pistachios Beat BlackBerry in Super Bowl Advertising Match."