Round 2 MBA Admissions Update from UCLA Anderson School of Management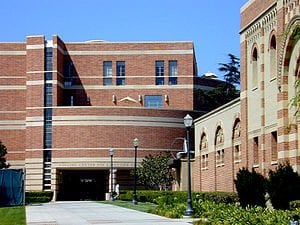 The MBA Admissions office at UCLA's Anderson School of Management released an early batch of Round 2 decisions late last week, according to a post on Anderson MBA Insider's Blog. "This was a relatively small group of applicants and we are still evaluating files, conducting interviews and sending out interview invitations," wrote Associate Director of Admissions Jessica Chung. Chung added that some admitted students received fellowship offers as part of these early offers, but that fellowship funds remain for future Round 2 and Round 3 admits as well.
"We're excited to see lots more great applicants in the mix, and interview invitations will continue to go out over the next several weeks," Chung wrote. She added that applicants can expect a few more batches of early decisions in advance of the April 3rd final notification deadline.
In the meantime, if you've been invited to interview at UCLA Anderson, don't miss Clear Admit's Anderson Interview Guide. This resource takes advantage of our staff's years of experience in MBA admissions – and with Anderson applicants specifically – to help you develop a personalized interview strategy based on careful analysis of several of Anderson's previously asked interview questions.
Check out the Clear Admit Anderson Interview Guide.
Preparing for your interview?
Give Veritas Prep a call at +1-310-295-2098 or click to