Clear Admit Weighs in on NYU Stern's Top Place among Undergrads in Bloomberg BusinessWeek Survey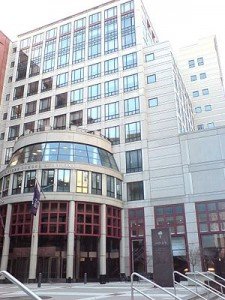 In a recent article about the most sought-after business schools for undergraduate students, New York University's Stern School of Business topped the short list, along with Harvard Business School, Columbia Business School, the University of Chicago Booth School of Business and Stanford Graduate School.
Bloomberg BusinessWeek, which reported the top five as lead-up to its 2013 Undergraduate Business School rankings, which will be published later this month, expressed surprise at NYU Stern's inclusion in the mix.
But Clear Admit co-founder Graham Richmond told Bloomberg BW that he thinks Stern's mid-tier ranking overall is, in fact, a benefit when it comes to attracting potential applicants. "When you pick the list of schools you're applying to, you usually have a couple of reach schools, a couple of schools right down the middle and then a couple of safety schools," he told Bloomberg BW. "NYU is versatile enough that it ends up on a lot of people's lists. In some cases it's the reach school, and in others it's the safety, depending on the candidate," he added.
As part of Bloomberg BW's 2013 Undergraduate Business School Ranking, senior business school students were asked about their future plans. Of those, more than 10,000 said that they were planning to pursue an MBA in the next five years. And of the prospective MBA students, 40 percent named Stern as a target school, compared to 38 percent for Harvard Business School and uptown rival Columbia Business School, 30 percent for the University of Chicago's Booth School of Business, and 29 percent for Stanford's Graduate School of Business. (Bloomberg BW notes that respondents could choose more than one target school.)
Clear Admit's Richmond notes that NYU Stern's location in New York City could be a factor in how highly it ranked as a target school among prospective business school applicants. "There must be a New York bias," he told Bloomberg BW, "because that's where the jobs are."
Read the full Bloomberg BusinessWeek story, "Top MBA Targets for Undergrad Business Students."