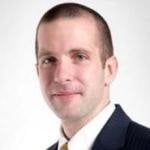 Earlier this month Clear Admit welcomed a new member to its team of Admissions Counselors. Jon Fuller spent four years as Senior Associate Director of Admissions at the Ross School of Business at the University of Michigan. Fuller's experience in a top program's admissions office gave him many opportunities to assess candidates and determine their fit with Ross. Clear Admit's blog readers are certain to enjoy the interview we recently conducted with Jon, which you can find below.
Could you describe what goes on behind the scenes during the Ross application review process?
There will be a number of changes to the review process in 2013 -2014 given that Ross is more fully rolling out the group exercise component of the evaluation process.  Before I left Ross, we had a lot of conversations about how the timing would work out and how the new component would impact how applications are reviewed, but there was still much to be decided about how the steps would all come together.  Regardless, much of what I'll describe is still accurate and you can review Soojin's blog for updates about the process.
After the application deadline, all application information is downloaded into the University's database, and a large volume of information is loaded into a spreadsheet – just about everything but the narrative responses like essays and recommendation letters.  It's an Excel junkie's dream . . .  every candidate has a row on the spreadsheet, and the document has grown to have well over 100 columns of information.  The information ranges from fundamental things like your name, but also lists recent companies and titles; length of post-grad work experience; undergraduate/graduate programs, majors, and GPAs;  every detail about your standardized test performance; demographic information; citizenship and resident status; career interests; evaluation status; contact information; dual degree status.  The list goes on.  From that, we constructed tons of pivot tables to quickly and easily monitor the review process, get applicant pool profile information, etc.
This spreadsheet is also utilized at the beginning of the assessment process to help sort the candidates into three main categories: I definitely want to know more, so let's interview; I'm not sure if I want to interview, so let's take closer look to determine; and I really don't think this person is competitive and will likely be denied.  The first two categories tended to be the substantial part of the applicant pool with the last category being very small.  It'd take me a number of days to review all of the candidates, classify them, and then have the results vetted by the director.
All of the candidates are getting additional evaluations of their application materials with a team of experienced outside readers and/or Associate Directors.  Essays, recommendations, etc., even those of the least competitive candidates, receive a thorough review regardless; our Associate Dean and Director thought that was very important to do this to help avoid missing folks who, at a high level, might not look as competitive as others.
The first two categories of candidates have every word of the application read and summarized by the outside readers.  The Associate Directors then review those summaries, with a particular emphasis on spending more time with the resume and recommendations.  If someone hasn't been invited to interview yet, the outside reader summaries are leveraged to help make the determination whether or not to interview.  Once a completed interview report comes in from the alumni or student interviewer, the Associate Directors integrate the interview comments with the rest of the application materials.  They then make a recommendation to admit, waitlist, or deny.
Historically, Ross has invited candidates to interview in two main waves.  The first wave consists of the "let's interview" candidates from the initial review of the spreadsheet.  The second wave consists of those who were flagged for an interview as a result of the detailed review by the outside reader team and the Associate Directors.  The two waves tended to be fairly balanced in size, but this year there will likely be one large wave  followed by a small clean-up later in the round.  The large wave will likely come a little bit later in the round than in previous years since the invitees will come from the initial spreadsheet review and the outside reader/Associate Director review.  The reason for the change is to help ensure that as many of the interview invitees as possible have the opportunity to attend a group exercise event.
Once all of these individual recommendations were completed by the Associate Directors, I would review all of the decisions in their totality and make adjustments to ensure that the class was shaping up to have our desired overall profile.  I would then forward them to the Director, where she would take that refinement to another level, and then finally, she would forward on our decisions to the Dean's office for final approval.
What was the most common pitfall or mistake you saw applicants make over the four years you were on the admissions team at Ross? What advice would you give in regards to that pitfall or mistake?
The most classic mistake would be candidates, who on a high-level review, appeared to be very competitive and a good potential fit for the school, but when you started to look deeper, they hadn't done their due diligence in researching the program and hadn't customized their application materials to the school.  That lack of research most frequently appeared in the "why Ross"-related essays and/or in the interview.  It's a competitive application process, and if you can't show fit to a program or show that you're passionate about the school, even the strongest candidate is going to have trouble being admitted.
What part of the job did you enjoy the most?

While I supervised Ross' overall recruitment and admissions process, I was also in charge of our diversity initiatives.  I really enjoyed getting to know Management Leadership for Tomorrow fellows and Consortium for Graduate Study in Management candidates.  It was very rewarding to help those candidates put their best foot forward in the application process through our on campus events and in participating with those organizations.
What part did you dread?

The waitlist process over the summer.  I was in charge of reviewing our waitlist pool, deciding who to offer admission to, etc.  It was especially tough since you're trying to gear up for the next admissions cycle while, at the same time, finishing up the current cycle.  For those that you admit in the summer, on the one hand, you're giving them exactly what they wanted – admission to your program.  But on the other hand, you're probably turning someone's life upside down.
While I didn't know it at the time, a few years ago one of my waitlisted candidates had essentially given up hope of being admitted, so he decided to move to Hawaii (not a bad place to work on reapplying).  When I called him with the offer, he had just moved there, found an apartment, etc.  He had to think about it for a minute, but he decided to enroll and had to shift gears again to move back to the mainland.  Fortunately, I got a hold of him a few hours before he purchased a car . . . that happened to another waitlisted candidate.  I called this other candidate as he was literally driving a new Mercedes off of the dealer's lot.  He tried to return it, but the dealer wouldn't do allow it.  He had a pretty nice car relative to his classmates!
Do you feel that there have been any major changes to the MBA admissions landscape over your years at Ross? Changes for the better? Changes for the worse?

A big change has been the increase in one-year program options and the decrease in overall MBA applications to many US programs.  Many might read about lower numbers of candidates applying to top programs and may think that it's easier to get in as a result.  However, the quality of the candidate pool hasn't really decreased, and in many ways, admission to top programs has become more and more competitive given how strong the pool is.  I was always amazed about what our applicants had accomplished and what they wanted to do with their MBA experience.
What is your perspective on application timing (R1 vs. R2 vs. R3) in general and in terms of Ross specifically?

In general and for Ross, round 1 and round 2 should always be the first priority.  While there are always people who will be admitted in round 3, things get much, much more competitive in the last round.  For most programs, there usually isn't too much of a difference between the selectivity of round 1 and 2.  To help determine which round is better for you, the simple answer is that you should apply when you feel that your application and your profile are at their strongest.  Rushing to get an application submitted by a round 1 deadline just to be in for round 1 is a poor decision.
You were the point person for applicants from the Consortium for Graduate Study in Management, what would you say the benefits of applying via the Consortium are?

If you are a US citizen or permanent resident who has experience supporting the mission of the Consortium, you really shouldn't think twice about applying through their process.  There are many benefits to applying through the Consortium, most notably the common application, which can save you some significant time and money in applying to up to six of the Consortium's member schools.  If you're approved for membership to the Consortium and end up enrolling at one of the Consortium MBA programs, you also have the opportunity to attend their annual Orientation Program (OP), which is a massive career development program and fair that occurs before you enroll in your MBA program.  Many people actually secure summer internship offers through OP – before they've actually started classes at their program.  The other significant benefit is consideration for a Consortium Fellowship, which is a full-tuition scholarship awarded by the Consortium program that you've been admitted to.
What do you consider the most important element of a compelling MBA goals essay?
The important ingredients to this kind of essay are clarity of thought around your short- and long-term goals; why it makes sense to pursue an MBA at this point in your career in order to achieve those goals; and how the specific school in question will help make your goals a reality.  My experience has been that candidates often miss the mark with the last element.  They don't effectively show that they've done their research on the program to show how it's a great fit for them, and as a result, the adcom may get the impression that they're just another program that the candidate is applying to rather than the candidate's top choice.  Given how competitive the process is, schools are more inclined to admit a candidate who conveys authentic enthusiasm about their program and its differentiating factors.
What is your overall philosophy for admissions consulting?
There is no such thing as a perfect applicant, but my goal is to develop an application strategy with you that will identify and maximize your strengths and make them stand out to the programs to which you're applying, all the while mitigating the weaknesses that inevitably exist.