Twitter Thursdays: News from MBA Programs
Welcome to the 2014 Spring debut of Twitter Thursdays, in which we highlight some of the top "tweets" from MBA programs on Twitter.  If you want to stay on top of our updates, special prizes, admissions tips and breaking news, be sure to check Clear Admit out on Twitter.  We've also created several lists related to MBA admissions to ease your daily access to breaking news from the top MBA programs.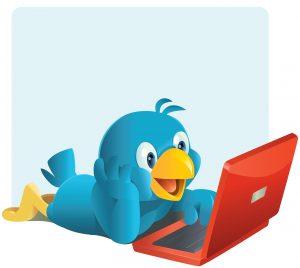 In addition to listing the key content sources at the school, Rich Lyons, the Dean of the Haas School of Business, plugged the success of their fully digital MBA leadership course.  Following the release of Round 2 decisions, the Senior Associate Director of Full-Time MBA Admissions at Michigan / Ross, Diana Economy, posted advice on what to do next.  Kristin Roth of the Dartmouth Tuck School of Business Admissions Team advised MBA applicants how to handle the waitlist.  Amidst his heavy reading, the Dean of the Darden School of Business, Bob Bruner, shared insights from a GMAC survey and about Silicon Valley.
To help prospective applicants learn more about Chicago Booth, hosted a live Twitter chat this week; search #BoothMBA to see the topics discussed.  London Business School posted a professor's thoughts on thinking creatively in the workplace.  Duke / Fuqua highlighted some students' travels—this time as far as Colombia.  Columbia Business School also shared their Twitter spotlight with students on the Chazen Institute trip to China.
Thanks for tuning into Twitter Thursdays this week!  If you're on Twitter, let us know; e-mail [email protected] with your user name and status as an MBA applicant, student or admissions officer so we can add you to the appropriate Twitter list.  Happy tweeting and we'll see you next week with some more updates!
Related articles