Trivia Tuesday: NYU Stern's Entrepreneurs Challenge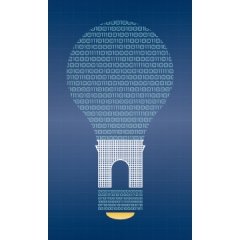 It's time for this week's edition of Trivia Tuesday, in which we examine program elements that differentiate the leading MBA programs from their peers. Today we're taking a look into the Clear Admit School Guide to New York University's Stern School of Business in order to share with you an excerpt about the program's Entrepreneurs Challenge.
"The $200K Entrepreneurs Challenge, sponsored by the Berk­ley Center for Entrepreneurship & Innovation, and open to all members of the greater NYU community, is among the largest business plan competitions in the U.S. Beginning in September, the challenge spans eight months and includes workshops, coaching sessions and networking events to help participants refine their business plans. The Challenge com­prises three separate competitions in total: the New Venture Competition, Social Venture Competition and Technology Venture Competition. Teams must include at least one current Stern student, alumnus or faculty member. All participating teams receive feedback from experienced industry profession­als throughout the competition and have ample opportunity to test their business ideas and practice their entrepreneurial skills in a risk-free environment.
"The challenge drew over 178 teams in 2013 across the three competitions. Of these three, the Technology Venture Compe­tition, divided into Life Sciences and IT & Clean Tech tracks, is the newest, having first been offered in 2011. Winners of the three competitions are awarded a combined $200,000 in seed money, with $75,000 going to the New Venture and Technol­ogy Venture Competitions and $50,000 to the Social Venture challenge. Alongside valuable funding and continual guidance throughout the competition, the winning teams receive ac­cess to a virtual 'pod' in Stern's new-venture incubator, where they will benefit from $10,000 in pro bono legal and consult­ing support, an extensive mentor network, ongoing technical assistance, educational programs and other university-spon­sored resources.
"Among the four ventures that won the 2013 Entrepreneurs Challenge were Smart Vision Labs, which is developing a por­table vision testing device; Kinvolved, a program that provides real time data on students' classroom attendance and engage­ment to reduce truancy; and Oculogica, which is creating a device to detect the effect of brain injuries and diseases on the brain's functions."
To read more about entrepreneurship offerings at Stern, as well as to obtain in-depth information about the school's program and curriculum, be sure to check out the Clear Admit School Guide to NYU Stern. All Clear Admit School Guides are available for immediate purchase and download on the Clear Admit shop.
You could win a Clear Admit Guide!  Based on today's post, we'll be running a trivia contest on Twitter.  Be sure to follow us and play for your chance to win!