Trivia Tuesday: Social Enterprise Initiative at Harvard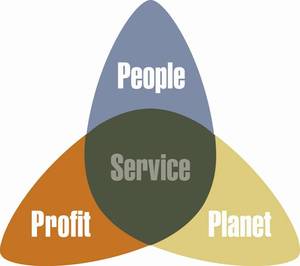 It's time again for another edition of Trivia Tuesday, our weekly examination of the programs and opportunities that differentiate the leading MBA programs.  This week we take a peek into the Clear Admit School Guide to Harvard Business School to share an excerpt on HBS's Social Enterprise Initiative.
"Founded in 1993 with the support of John C. Whitehead '47 and funded by continued donations from alumni, the Social Enterprise Initiative (SEI) aims to prepare both MBA and Executive Education students for socially responsible leader­ship in nonprofits, public management and private ventures. Several MBA electives, as well as the Required Curriculum's Leadership and Corporate Accountability course, address the subjects of business involvement in the social sphere or strat­egy and management of social enterprises (s
ee Figure 3.1). Students also have the opportunity to pursue field-based study of these issues. Twenty-two faculty members list social enterprise as an area of research and teaching interest, with seven identifying it as their primary focus.
"SEI sponsors regular research forums, including the annual Social Enterprise Conference. In addition, the initiative fa­cilitates networking among students and alumni interested in social enterprise, and partners with several organizations to further social enterprise research and activity. Students can put their time and talent to use for the good of others through on-campus clubs such as the Social Enterprise Club, the Volunteer Consulting Organization and the HBS Energy and Environment Club.
"Finally, the SEI offers career development support and a number of fellowship programs to alleviate the financial bur­den on students wishing to pursue careers in social enter­prise. The HBS Social Enterprise Summer Fellowship provides supplemental funds to students taking summer positions in a nonprofit, a public agency or a socially conscious private firm, and the HBS Loan Repayment Assistance Program provides pro-rated funds to cover loan repayment for a select number of graduates. Awards are based on the availability of funds, the applicant's need and the relevancy of the applicant's job. These loans may be forgiven if the recipient demonstrates that he or she has continued to work for a public or nonprofit organization."
To continue reading about the Social Enterprise Initiative at Harvard Business School, take a look at the Clear Admit School Guide to Harvard Business School. Those who are interested in pursuing a career in entrepreneurship and want to learn more about the different programs and opportunities available at each school, meanwhile, should check out the Clear Admit School Selection Guide to Entrepreneurship.
All Clear Admit publications are available for immediate purchase and download on the Clear Admit shop.
You could win a Clear Admit Guide!  Based on today's post, we'll be running a trivia contest on Twitter.  Be sure to follow us and play for your chance to win!
Related articles