Cornell / Johnson Essay Topics 2014-2015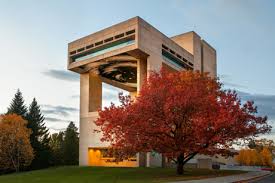 Cornell/Johnson has announced its essay topics for 2014-2015! There are five required essays with maximum character counts of 800 and one optional essay with this same length requirement. The essays are posted in Johnson's online application and are as follows:
Creative Submission: You are the author for the book of Your Life Story. In 800 characters or less, please write the table of contents for the book in the space provided or upload it as an attachment. Note: approach this essay with your unique style. We value creativity and authenticity.
Targeted Job Type: What is the job that you would like to have immediately upon graduating with your MBA? (800 characters)
Post-Collegiate Activities: List community activities (clubs, church, civic, etc.) and professional associations you contributed to since graduation from college. Please include the organization name, your role, hours dedicated, elected offices held, and dates of participation (800 character limit).
Collegiate Activities and Employment: List your extracurricular activities while in college in order of importance to you. You may include details about your positions and the time commitment, honors or awards received, and dates of participation. The list may also include part-time and summer employment held while in college. Please list your employer, job title, responsibilities, hours per week, and the dates for each position (800 character limit).
Hobbies and Activities: Please describe any hobbies or activities that hold special significance for you (800 character limit).
Optional Essay: Complete this essay if you would like to add additional details regarding your candidacy. For instance, if you believe one or more aspects of your application (e.g., undergraduate record or test scores) do not accurately reflect your potential for success at the Johnson School. (800 character limit)
For more information, visit Cornell/Johnson's admissions website.
Need help with your essay?
Call Veritas Prep at +1-310-295-2098 or click to