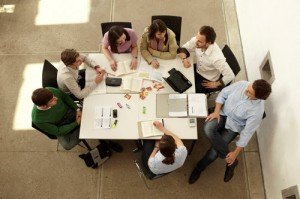 Welcome back to Tell Us Tuesday, the column in which we highlight MBA interview reports that have been posted to our Interview Archive in the past week. Thanks to everyone who submitted an interview report!
This week, we received interview reports from Stanford, Columbia, Harvard, and UPenn Wharton. One interviewee at Wharton had fantastic advice for others undergoing Wharton's team-based discussion interview:
"1) Come up with general themes around logistics, organizing content, professors, and value. Spending hours on nitty gritty details about your topic is not necessary. 
2) Propose ideas that force everyone to interact. For example, allow everyone to have some portion of the closing presentation.
3) If your idea is chosen, and you are somewhat knowledgeable, then you will have a slight advantage. The person whose idea was chosen became the natural leader because we leaned on him initially to provide us with content specific to his course. We chose his idea because it was the most interesting and sexy (wine production in Australia)
4) Sit with your back to the Adcom observers. That way you will be forced to make eye contact with the discussion team only."
If you're interested in sharing your interview experience, we'll be awarding a $10 Amazon gift certificate to each applicant who submits an interview reportthrough 5pm EST next Tuesday, December 9!  We will send gift cards by e-mail. Each person can only receive one gift card.
Please include the following information in your report:
Date/Admissions Round
Description of visit and/or interview atmosphere
Type of interview (alum vs. adcom, blind vs. application-based)
List of interview questions
Commentary (What did you think of the interview? What surprised you? What didn't surprise you? What might you conclude about the school based on this experience?)
Are you still interviewing? Applicants who would like to supplement the information available on the Interview Archive can check out our Clear Admit Interview Guides, which provide school-specific insight about admissions interviews.