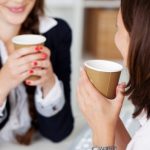 If you're interested in sharing your interview experience, we'll be awarding a $10 Amazon gift certificate to each applicant who submits an interview report for Columbia Business School, Cornell / Johnson, INSEAD, NYU / Stern, London Business School, or Michigan / Ross through 5pm EST next Tuesday, January 20!  We will send gift cards by e-mail. Each person can only receive one gift card.
Please include the following information in your report:
Date/Admissions Round
Description of visit and/or interview atmosphere
Type of interview (alum vs. adcom, blind vs. application-based)
List of interview questions
Commentary (What did you think of the interview? What surprised you? What didn't surprise you? What might you conclude about the school based on this experience?)
Are you still interviewing? Applicants who would like to supplement the information available on the Interview Archive can check out our Clear Admit Interview Guides, which provide school-specific insight about admissions interviews.