With interview invitations from The Wharton School set to roll out today, we wanted to highlight a visit to their Philly campus in this edition of MBA VisitWire Spotlight.
The prospective applicant recounted planned activities:

The MBA hopeful then explained what a great visit it was: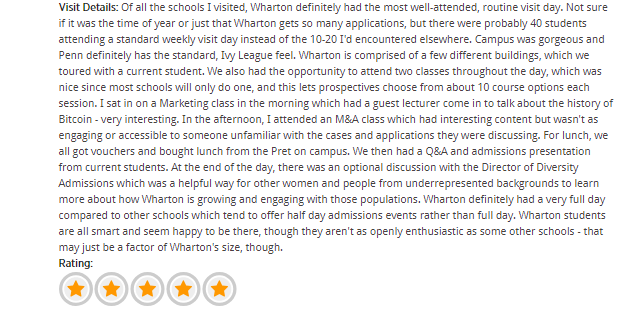 Best of luck to those waiting for their interview invitations!
Did you visit your target business schools? What did you learn getting to and being on campus? Share your story on VisitWire. It's completely anonymous and only takes a minute to complete.