Have you visited a top MBA program?
In September we announced the launch of our newest applicant resource, Clear Admit's MBA VisitWire, an admissions tool designed to help MBA candidates learn more about their target schools by reading about the campus visit experiences of others.
We were so thrilled to have had many early users help us introduce the tool by sharing tips for fellow applicants planning visits that we've decided to reward one of them by putting all entry numbers into a randomizer and… (drum roll, please), the winner is..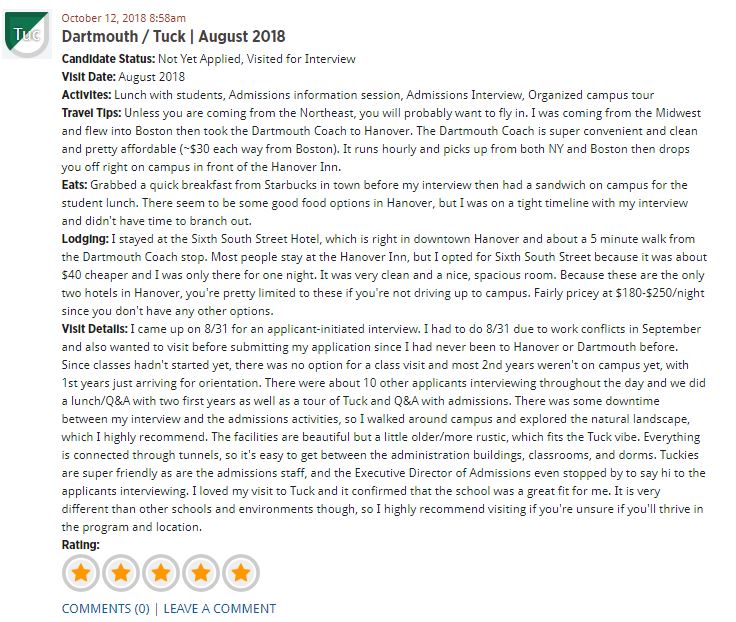 Congrats to this MBA candidate who visited The Tuck School of Business at Dartmouth, shared their experience and won an Amazon gift card!
With that information in mind, now it's your turn!
We will be awarding one lucky candidate who submits a visit experience report to MBA VisitWire with a $25 Amazon Gift Card!
Important details about the MBA VisitWire contest to note:
You must submit a VisitWire entry between now and November 30, 2018 to be entered.
You must include your email address in your entry (the email will be used only to contact you about your prize and will not be published).
Sharing is simple and will only take a couple minutes to complete.
Thanks again to those who have already submitted an entry to MBA VisitWire!