School Snapshots / Free Products
The Wharton School
$0
Password-protected PDF (7 pages)
Get a brief overview of the Wharton School's MBA program. Learn the basic, need-to-know details – from areas of academic focus to application procedures – before you delve into deeper research.
Product Reviews
A thorough, objective, and accurate synopsis of the school, student composition, coursework, and admissions information. I remember all too well the leg work involved in rounding up school-specific info prior to making my application decisions -- I wish these guides were available when I was applying!
Comments from a current CBS student
I highly recommend reading the Clear Admit School and Interview Guide. The School Guide is good for brushing up on the program, classes, clubs, school strengths, etc, — whereas the Interview Guide explains their typical interview, with questions other candidates have been asked.
Praise from a Top-10 MBA Applicant
Even as a second-year student at HBS, I learned something about the school by reading the Clear Admit guide!...During the application process, I was successful partially because I learned as much as possible about each program before applying. Learning so much about every school was difficult - it required campus visits, web searches, and contact with current students. While no publication could ever completely replace those experiences, the Clear Admit guide comes awfully close.
Comments from a current HBS student
Purchasing the Clear Admit HBS School Guide was one of best decisions I made in the application process. I visited HBS three times and was certain that I acquired all the necessary information about the school. After reading the guide, it became clear that I was wrong!
Praise from an HBS applicant
I want to tip my hat to the team at Clear Admit that put these guides together. I'm a recent graduate of Wharton's MBA program and remain active in the admissions process (serving as an alumni interviewer to evaluate applicants). I can't tell you how important it is for applicants to show genuine enthusiasm for Wharton and I think the Clear Admit School Guide for Wharton captures many of the important details, as well as the spirit of the school.
Accolades from a Wharton MBA graduate
Featured Products
Featured Schools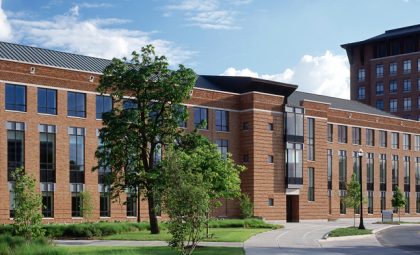 | | |
| --- | --- |
| Class Size | 91 |
| Female | 32% |
| Mean GMAT | 670 |
| Mean GPA | 3.47 |
View All Schools »