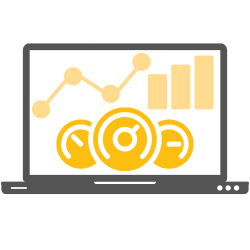 User Subscriptions - Clear Admit+
LiveWire Data Dashboard: 30 Day Subscription
$20
Explore years of applicant data with 30 days of access to the LiveWire Data Dashboard. Purchase this subscription for immediate access to this interactive data visualization tool.
** You MUST BE SIGNED IN when you purchase this product for your subscription to be tied to your clearadmit.com account.
You asked. We built it. For years, our users have been asking for a way to interact with data from our social tools. The Clear Admit LiveWire Data Dashboard allows you to do just that.
The Dashboard comprises three interactive tools that allow you to engage with LiveWire GMAT/GRE and GPA data in aggregate. You can also benchmark your academic credentials against those of successful applicants at your target schools.
Learn more on our in-depth LiveWire Data Dashboard Preview Page, or jump right to a demonstration of each of the three Dashboard tools using the links below: