Clear Admit is a leading provider of MBA admissions advice and digital content. Founded by Wharton MBA graduates with extensive experience in business school admissions and consulting, Clear Admit has been cited by the Economist, Google and leading industry associations like the Graduate Management Admissions Council (GMAC) as a superb resource for business school applicants.
---
MISSION
We are committed to providing timely, accurate, insightful information about the world's leading business schools, how to navigate the competitive application process, trends within graduate management education, and post-MBA career options. Believing in the intrinsic value of the MBA, we seek to equip prospective MBA applicants—our primary audience—with the information they need to gain admission to the school best suited to them.
We also aim to be a comprehensive resource for others interested in graduate management education, including current MBA students and alumni, the MBA admissions community, and prospective employers.
---
TEAM
Eliot Ingram
Co-Founder and CEO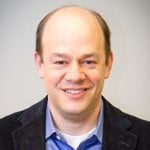 Eliot Ingram has spent over 21 years in the field of MBA admissions. In 1994, Eliot helped launch MBA Multi-App, which quickly became the leading software for applying to business schools. In his senior management role, he built strong relationships with admissions officers at the top 50 business schools in the U.S. He also gained exposure to tens of thousands of MBA applicants, which allowed him to develop a strong understanding of the admissions process from both the student and the school perspective.
After graduating with an MBA from Wharton in 1999, Eliot formed a consulting firm advising early-stage technology companies on their marketing and business development strategies. In late 2001, Eliot co-founded Clear Admit with Graham Richmond. For the past fourteen years at Clear Admit, Eliot's combination of admissions expertise, marketing experience and editing skills has enabled him to help hundreds of applicants gain admission to top MBA programs. In addition, Ingram has helped grow Clear Admit into a leading source of news, advice and resources for MBA applicants.
Ingram holds a BA in Economics & Political Science from Swarthmore College and an MBA from the Wharton School.
I enjoy:
Spending quality time with my wife and three kids in and around Philadelphia.
Following international news stories in leading newspapers and in the Economist.
Skiing in the winter and canoeing in the summer.
Graham Richmond
Co-Founder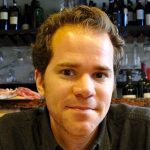 Graham Richmond has worked in the MBA admissions space for over 20 years. After beginning his career at MCS Multi-App, an educational software startup selling business school application software products, Graham earned his MBA from the Wharton School at the University of Pennsylvania. He then joined Wharton's admissions office, where he evaluated MBA applications and conducted admissions interviews.  In 2002, Graham partnered with Eliot Ingram to launch Clear Admit.  Graham also co-founded the Association of International Graduate Admissions Consultants in 2006 and served as the organization's President for several years.
An expert in MBA admissions, Richmond is frequently called upon by leading media such as The Wall Street Journal, Bloomberg Businessweek, Forbes, and The Washington Post to discuss trends in the field. He is also regularly invited to speak to admissions directors from leading MBA programs at the annual conference of the Graduate Management Admissions Council.
Graham holds a BA in Art History from Swarthmore College and an MBA from the Wharton School.
What are you currently reading?
Our Band Could Be Your Life: Scenes from the American Indie Underground, 1981-1991. As a music junkie and avid LP record collector, this book is one that friends have recommended for many years. I have finally gotten a chance to give it a read and it's wonderful! It's all about the DIY aesthetic that brought on some of the greatest records of my generation.
What are your favorite places to travel?
I love to visit the Alps for off-piste skiing during the winter. If you don't hear back from me after sending an email, there is a chance I've fallen into a glacial crevasse. I also love long weekends in cities with great cultural attractions – the Louisiana Museum outside of Copenhagen was a recent highlight. Traveling to see a baseball game in any professional ballpark is also a favorite pastime.
What's a fun fact about you?
I wrote and recorded a rock album just before entering business school at Wharton. Highlights of that experience include an interview on NPR about the songs and a live performance at CBGB's in NYC.
Andrea Alwine DePrato
Director of Sales
Born and raised in York Pennsylvania- the fourth capital of the US, DePrato has lived and worked in New York for 8 years in journalism (NBC News) fashion (costume jewelry production for accounts like Macy's and Banana Republic) and ultimately in marketing and advertising (Vault.com and The Economist). She's been working with schools since 2008 on their MBA program marketing and advertising.
Fun fact about me?
My true passion is teaching Yoga, and I teach a bi-weekly class called Speakeasy Yoga at my husband's brewery (Liquid Hero Beer in York PA!) where we practice with some good music and then enjoy craft brews afterward.
Favorite places to travel?  When I'm not working or teaching, I love being outside, especially with my brindle Feist pup Luke, traveling to new places and going anywhere that I can find live music and dancing.
Jeanette Brown
Editor-in-Chief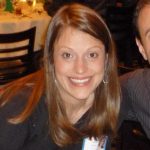 Jeanette Brown is a seasoned journalist who has worked for multiple U.S. magazines, including BusinessWeek, Parents, Saveur and Astronomy. Since 2007, she has covered news and developments at leading global MBA programs for Clear Admit, including conducting exclusive interviews with deans, admissions directors, students and alumni. In spring 2015, she was named Clear Admit's editor-in-chief, responsible for overseeing content creation for the company's multiple content channels. Jeanette is comfortable and practiced writing and editing a wide range of content across multiple industries and subject matters. Before Clear Admit, she led a public information campaign for the City of New York to promote economic redevelopment in Lower Manhattan after 9/11. As a freelancer, she has also written about topics ranging from cloud computing to early childhood education to women's health.
Jeanette holds a B.A. in English from Columbia University and an M.A. in journalism and Caribbean and Latin American Studies from New York University.
What are you currently reading?
Midair
, by Kodi Scheer. A suspenseful revenge-suicide plot involving teenage girls set in Paris, it makes me long for Paris and oh-so-grateful I'm no longer a teenage girl.
What are your favorite places to travel? Spanish-speaking countries. No bias intended—and indeed, I love all travel, both foreign and domestic. But having studied Spanish from the seventh grade through graduate school, I also love putting those language skills to use. Additionally, I find travel in countries where you can speak the language fluently so much more fulfilling. Some faves include Guatemala, the Dominican Republic and good 'ole Spain.
Fun fact about me? I am a professionally trained chef, the result of my upbringing in a household where all domestic chores, including cooking, were shared equally. Though my father basically only reheated leftovers—in a manner stressful enough to the rest of us to finally get him banned from the kitchen—my brother and I both went on to become chefs. Only my bro still cooks in upscale restaurants while I feed chicken tenders to my kids when not writing stories about MBA admissions.
Marianne Mondt
Director of Marketing & Product Management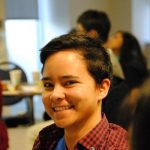 Marianne Mondt oversees all things marketing and social media at Clear Admit. After graduating from the University of Pennsylvania in 2010 with a B.A. in Political Science, she spent five years in the non-profit sector as a development and marketing professional for organizations based in Boston, MA and Philadelphia, PA.
Mondt is also the author of the weekly MBA Admissions Mashup where she reports on all of the business school blogs, so that you don't have to.
What are you currently reading?
I'm in an annual 20 book reading challenge and I'm very behind! I'm currently engrossed in
Modern Lovers
by Emma Straub, about a tight-knit group of friends from college living in Brooklyn—their own kids now going to college—and what it means to finally grow up well after adulthood has set in.
What are your favorite places to travel? In the United States, Seattle was a recent trip that I really enjoyed. I'm originally from Northern New Mexico and any time I get to travel back to the Land of Enchantment is a plus!
Being half-Dutch, I must say that I really love going back to Amsterdam with the canals, crazy cyclists, the windmills, and watching football with my fellow Holland fans!
What's a fun fact about you? As Clear Admit's self-appointed Millenial Champion and Social Media guru, I crowdsourced the answer to this question. Other than the fact that I've been obsessively roaming the streets of Philadelphia catching Pokémon (username PokeMondt33), the most decisive "fun" fact about me is (according to my social network) that my "general disposition is predicated on a matrix of the standings of the Philadelphia Union, Manchester United, and Arsenal as well as the national soccer teams of the Netherlands and Germany." Oh, and I am a raging bow-tie enthusiast.
Alex Brown
Consultant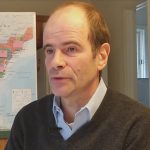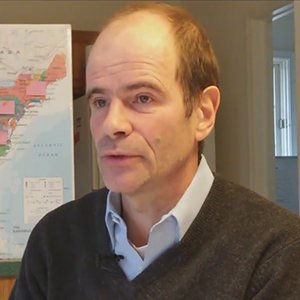 Alex Brown has worked in the MBA admissions space since the early 1990s. After beginning his career as the admissions director at the University of Delaware, he moved on to become senior associate director of admissions at the Wharton School at the University of Pennsylvania. Brown served in that role for seven years, during that time he also taught in the professional development program for the Graduate Management Admissions Council. Brown joined Clear Admit after his tenure at Wharton, and has worked as both a consultant, helping applicants develop their best applications, and more recently as a marketing advisor for the company.
Brown has a passion for horses; he galloped horses for top racehorse trainers in the United States for a number of years, and became a vocal opponent of the horse slaughter trade. Brown used the knowledge he developed at Wharton, building the student-2-student community, to develop an online community of horse welfare advocates. Brown also authored a book about the racehorse, Barbaro.
Brown holds a B.A. in Business Administration from Leeds Metropolitan University, and an MBA from the University of Delaware.
What are you currently reading?
All The Light We Cannot See
, but this changes on a weekly basis. I love to read!
What are your favorite places to travel? I am fortunate to have traveled well. Recently I returned from a vacation in Norway, spending 10 days above the Arctic Circle — an absolutely fascinating trip. I love Scandinavia (my favorite MBA recruiting trips were to Copenhagen) and New Zealand, where I hosted Wharton's first MBA admissions receptions.
Fun fact about me? Horses. I am passionate about them as a horseman. I also respect their critical role in human history.
Ryan Nemetz
Client Services Manager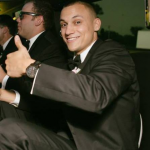 I was born and raised in Northeast PA which many people know about from the t.v. show The Office. I am a graduate of Temple University (Go Owls!) and currently finishing my MBA at Eastern University where I coach men's basketball.
Last book I read:
The Testament
by John Grisham.
What are you most passionate about? Coaching and mentoring people through the challenges and successes of life, especially through sports.
What's a fun fact about you? I am undefeated lifetime at Scrabble.
Lauren Wakal
Senior Publications Manager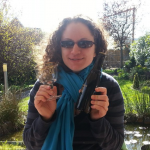 Lauren oversees the annual update of the content and design of the company's suite of publications, including School Guides, Interview Guides and more. Wakal has also produced online content for Clear Admit for several years, and is currently the author of the Top #MBA Tweets of the Week series.
Wakal holds a B.A. in Fine Arts from Loyola University (formerly Loyola College) in Baltimore, MD.
Currently reading… Currently, I'm reading REAMDE by Neal Stephenson.  It was recommended by a friend, and is considered a techno thriller. What starts with a few characters managing the virtual world of a computer game out of Canada turns into a tale of real world international intrigue—Russians, gold and bears, oh my!  I also just finished Ready Player One by Ernest Cline, which is a bit more lighthearted techno thriller.
What are your favorite places to travel? Belgium will always be a joy to visit. I lived there my junior year of college and it will always feel like a bit of home.
I consider Ireland a friendly and beautiful place to travel; Munich, Germany, remains my go-to "favorite city" for its melting pot vibe, architecture and easy access to beer gardens. Prost!
What's a fun fact about you? I could talk about (and throw) darts for hours. I've been playing in Philadelphia since 2010.  I've qualified for the Ms. Philly tournament, which is a 501 tournament for the top 16 women in the city, five years in a row; my best finish was third place. I've been on championship teams in the Olde English Dart League and Quaker City English Dart League.