About
Clear Admit is a leading provider of MBA admissions advice and digital content. Founded by Wharton MBA graduates with extensive experience in business school admissions and consulting, Clear Admit has been cited by the Economist, Google and leading industry associations like the Graduate Management Admissions Council (GMAC) as a superb resource for business school applicants.
---
MISSION
We are committed to providing timely, accurate, insightful information about the world's leading business schools, how to navigate the competitive application process, trends within graduate management education, and post-MBA career options. Believing in the intrinsic value of the MBA, we seek to equip prospective MBA applicants—our primary audience—with the information they need to gain admission to the school best suited to them.
We also aim to be a comprehensive resource for others interested in graduate management education, including current MBA students and alumni, the MBA admissions community, and prospective employers.
---
TEAM
Eliot Ingram
Co-Founder and CEO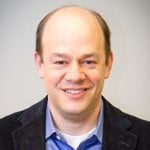 Eliot Ingram has spent over 25 years in the field of MBA admissions. In 1994, Eliot helped launch MBA Multi-App, which became the leading software for applying to business schools. In his senior management role, he built strong relationships with admissions officers at the top 50 business schools in the U.S. He also gained exposure to tens of thousands of MBA applicants, which allowed him to develop a strong understanding of the admissions process from both the student and the school perspective.
After graduating with an MBA from Wharton in 1999, Eliot formed a consulting firm advising early-stage technology companies on their marketing and business development strategies. In late 2001, Eliot co-founded Clear Admit with Graham Richmond. For the past twenty years at Clear Admit, Eliot has helped grow Clear Admit into a leading digital community providing admissions news and resources for MBA applicants.
Ingram holds a BA in Economics & Political Science from Swarthmore College and an MBA from the Wharton School.
What is one of your favorite books and why?
Special Providence: American Foreign Policy and how it Changed the World (2001) by Walter Russell Mead, which is an award winning political science book that explores four key historical patterns in US foreign policy. I recommend it because it provides great insight for understanding US foreign policy decisions.
What are your favorite places to travel?
Outside of the US, I really enjoyed visiting Botswana and South Africa. In the US, I really enjoy spending weekends with my family in rural Northeast Pennsylvania, skiing in the winter and swimming and canoeing in the summer.
What's a fun fact about you?
My family and I grow vegetables in a community garden plot in our neighborhood in Philadelphia. We seem particularly adept at growing a range of tomatoes and large squash.
Graham Richmond
Co-Founder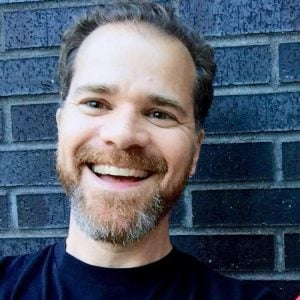 Graham Richmond has worked in business school admissions for more than 25 years.  Early in his career, Graham joined the MBA admissions team at Wharton, where he vetted thousands of applications and helped to develop groundbreaking marketing initiatives using technology.  Graham then left Wharton to found Clear Admit, where he and his colleagues created a leading MBA applicant community site and news outlet.  Beyond creating innovative applicant-facing tools like Clear Admit's LiveWire, Graham has also delivered projects on the institutional side of admissions, providing enrollment management services to business schools around the world.
An expert in MBA admissions, Richmond is frequently called upon by leading media such as The Wall Street Journal, Bloomberg Businessweek, Forbes, and The Washington Post to discuss trends in the field. He is also regularly invited to speak to admissions directors from leading MBA programs at the annual conference of the Graduate Management Admissions Council.
Graham holds a BA from Swarthmore College and an MBA from the Wharton School.
Email Graham
What is one of your favorite books and why?
It's hard to pick a favorite here, but a book that I often revisit is Numbers in the Dark & Other Stories by Italo Calvino.  It's an amazing group of thought-provoking short stories, and it's so well written and gripping that it doesn't feel heavy handed or overly dense like some other philosophy writing out there.
What are your favorite places to travel?
I love to visit the Alps pretty much any time of the year, be it for hiking in the summer or off-piste skiing in the winter. I also love long weekends in cities with great cultural attractions – living in Paris makes it incredibly easy to slip off to destinations like Amsterdam, London, Glasgow, Copenhagen, Stockholm, Naples, or Barcelona via just a short flight or train ride. Traveling in the States to see a baseball game in any professional ballpark is also a favorite pastime, especially if the Phillies are playing!
What's a fun fact about you?
I wrote and recorded a rock album just before entering business school at Wharton. Highlights of that experience include an interview on NPR about the songs and a live performance at CBGB's in NYC.

Michael Tarantino
Executive Director, Business Development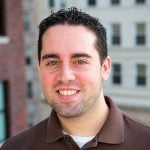 Michael Tarantino joined Clear Admit in 2017 after spending close to ten years in enrollment management at three different institutions, including six years in Graduate Management Education (GME) & three years as a Director of Recruiting & Admissions. Since transitioning to Clear Admit, Michael has been able to utilize his expertise in the field of admissions, recruiting, and higher ed marketing to assist schools and corporations in identifying and attracting talent. Michael was born and raised on Long Island and currently resides in New Jersey with his wife, son & daughter.
Michael holds a B.S. in Business Administration & M.B.A. in Marketing, both from Sacred Heart University in Fairfield, CT.
Email Michael
What is one of your favorite books and why?
Anything that Lauren publishes on clearadmit.com.
What are your favorite places to travel?
I always enjoy traveling to big cities because I enjoy architecture and checking out different attractions. My favorite domestic city (besides NYC) is Chicago and my favorite international city is a tie between Shanghai and Hong Kong. I am grateful that my years in admissions have brought me to some really interesting places around the globe.
What is a fun fact about you? 
There have been different points in my life where I have dabbled in many different areas of entertainment. I have spent time recording and producing music, directing and editing videos and was a theatre actor in high school; however, my biggest role was as the mascot at my alma mater! Go Pioneers!
Lauren Wakal
Editor-in-Chief & Sr. Publications Manager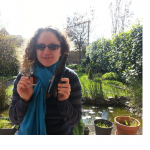 Lauren (she/her) produces and manages content for the Clear Admit site. She also ensures the annual update of the content and design of the company's suite of publications, including Interview Guides and more.
Lauren holds a B.A. in Fine Arts from Loyola University (formerly Loyola College) in Baltimore, MD.
Email Lauren
What is one of your favorite books and why?
One of my favorite books is Lynsey Addario's memoir It's What I Do because of the look inside a completely different lifestyle.
What are your favorite places to travel?
Belgium will always be a joy to visit. I lived there for a bit and it will always feel like a bit of home.
I consider Ireland a friendly and beautiful place to travel; Munich, Germany, remains my go-to "favorite city" for its melting pot vibe, architecture and easy access to beer gardens. Prost!
What's a fun fact about you?
I could talk about (and throw) darts for hours. I've been playing in Philadelphia since 2010.

Victoria Pusiankova
Content Marketing Specialist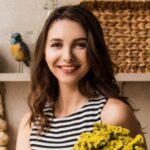 Victoria joined Clear Admit at the beginning of 2022. She promotes new content, products and events on social media, and develops marketing strategies that can help Clear Admit grow.
She also has experience working with partners, running affiliate programs and running different marketing projects from A to Z. Victoria earned her B.A. in International Business and Communication with a specialization in marketing while living in Europe.
Email Vic
What is one of your favorite books and why?
"The End of the World is Just the Beginning: Mapping the Collapse of Globalization" by Peter Zeihan has some very interesting theories on what our world may look like in 10 years. Even though I do not agree with the major idea of the book, I believe this is good reading for those who are interested in geopolitics.
What are your favorite places to travel?
I've been to Amsterdam and Berlin and both were amazing. My family and I have a tradition to explore different Christmas markets every December, and I still believe that Berlin has the best Christmas markets I've ever seen.
What's a fun fact about you?
More like something I'm proud of: I got a Platinum Trophy in Ghost of Tsushima on PS5.
Alex Brown
Community Manager & Podcast Co-Host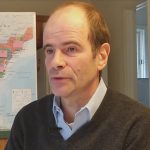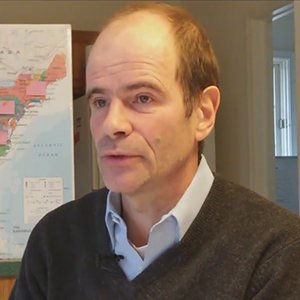 Alex Brown has worked in the MBA admissions space since the early 1990s. After beginning his career as the Admissions Director at the University of Delaware, he moved on to become Senior Associate Director of Admissions at the Wharton School at the University of Pennsylvania for seven years. During that time, he also taught in the professional development program for the Graduate Management Admissions Council (GMAC). Brown has also taught digital marketing since 1997. He currently teaches for Emeritus.org and London Business School. He joined Clear Admit after his tenure at Wharton, and serves as an advisor for the company, its community manager and co-host for the popular Wire Taps podcast series.
Brown has a passion for horses; he galloped horses for top racehorse trainers in the United States for a number of years, and became a vocal opponent of the horse slaughter trade. He used the knowledge he developed at Wharton, building the student-2-student community, to develop an online community of horse welfare advocates. Brown has also authored two horse racing related books, Greatness and Goodness: Barbaro and His Legacy, and a novel, Missionville.
Brown holds a B.A. in Business Administration from Leeds Metropolitan University, and an MBA from the University of Delaware.
Email Alex
What is one of your favorite books and why?
Where the Crawdads Sing is one of my favorite books in recent memory. It is so atmospheric, you are really drawn into the story. And I could really believe the premise.
What are your favorite places to travel?
I have been fortunate to travel to various places in Scandinavia over the years. Whether it was recruiting MBAs in Copenhagen with my friends and colleagues at other top programs, or visiting North Cape and Sami country with my wife, it is just a beautiful region.
What's a fun fact about you?
I now live in Gunwalloe, on the most southerly peninsula in the UK. I love working from home, far from pretty much anywhere.