Clear Admit Event Series: Deferred Enrollment MBA Application Insight, Join us February 2nd and 9th

Do you have your sights set on Deferred Enrollment MBA programs? Join us to hear how to amp up your application for these special pathways to b-school.
Full-time MBA programs traditionally require several years of full-time work experience, but deferred enrollment MBA programs allow candidates to apply – and secure a seat in a future class – during their senior years of college or final years of masters study. How can you demonstrate your fit for this kind of program? How should you approach the admissions process? Hear directly from leading programs in this two-part series in February 2022.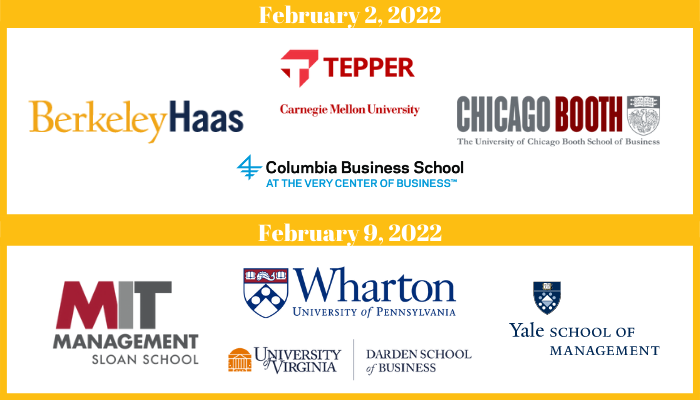 In each 60-minute panel event, we will speak with representatives from leading MBA programs to learn about their deferred enrollment opportunities. The panel presentation will be followed by a 20-30 minute Q&A breakout room with each participating school. During the panel, we will cover:
Program structures and admissions requirements
An overview of the application process
Characteristics of strong deferred enrollment applicants
Application advice direct from the schools
See below for which MBA programs will be represented in each session:
Wednesday, February 2nd, 2022, 12 p.m. EST
Wednesday, February 9th, 2022, 12 p.m. EST
We hope to see you there! Register here.