MBA Admissions Consulting: Is a Consultant Worth It?

Members of the Clear Admit community often ask us what we think about MBA admissions consulting. Is hiring a consultant worth it? How do you know if it's right for you?
First, we should offer a quick disclaimer. Several members of the Clear Admit leadership team are former admissions consultants, and we're now proud to partner with Stacy Blackman Consulting. We believe in the MBA admissions consulting value proposition.
But still, plenty of applicants gain admissions to leading MBA programs without working with a consultant.
To help you with this decision, we've included some information and advice below.
What will I get out of MBA admissions consulting?
To start, let's consider the various ways that consultants assist their clients. Most MBA admissions consultants provide the following services:
Provide input as you formulate your short- and long-term career plans and articulate the reasons you need an MBA to accomplish them
Help you choose appropriate target schools and determine which round to apply in
Assist in defining your overall admissions strategy
Assist with brainstorming, and provide strategic feedback and line-editing on your essays
Work with you and your recommenders to ensure quality letters
Assist with interview preparation
Weigh in on your admissions options post-acceptance
Some applicants capably handle these tasks by themselves, and others get by with support from family, friends, and even co-workers. But there are several ways that admissions consultants are better than these options.
What are the advantages of MBA admissions consulting?
As we said above, we believe in the benefits of consulting. Here are some key advantages that stand out to us:
Consultants Are Objective
Whereas our family and friends may be inclined to build us up and focus on the positive, a consultant will deliver critical feedback and offer a reality check if you need one. And because they're just getting to know you, they'll be approaching your candidacy with fresh eyes and may highlight strengths – or potential areas of concern – that simply weren't on your radar.
Consultants Are Experts
Folks who work in MBA admissions consulting have real expertise in MBA admissions. Many have direct experience serving as an admissions officer. Others have learned the ins and outs through years of working in the MBA admissions space. And in the case of consultants who have earned MBAs, they've been through the application process themselves. So when it comes down to judgment calls like whether to submit that optional essay, a consultant will probably know better than anyone in your social circle.
Consultants Work for You
MBA admissions consultants have time to help, and are working for you – unlike a friend or colleague who is doing you a favor by reviewing your applications. Consultants are transparent about their timelines for reviewing your materials. This allows you to plan accordingly and be confident that you'll have feedback in a few business days (vs. having to gently nudge that friend or co-worker a week after sending them your resume). And if you find yourself up against an application deadline, many consultants also offer rush services for same- or next-day review.

Consultants Can Provide Accountability
Want to avoid paying those rush fees? Finish your materials early!
Knowing that your consultant is standing by to review your revisions to that essay – and that you need to get it her by Tuesday if you want her feedback before the application deadline – can help you stay on schedule. This can be especially helpful if you're applying to multiple schools with tightly clustered deadlines.
Are there drawbacks to MBA admissions consulting?
Of course, there are some potential negatives associated with MBA admissions consulting too.
Consultants Can Be Expensive
The first – and perhaps most obvious – is cost. Consultants provide an extremely valuable service, and their rates tend to reflect that. With all of the services on offer, you could easily spend $5,000+ working with a consultant on your MBA applications.
With that said, the long-term returns of graduating from a top school – both in terms of your earning potential and your network – are very significant. Some would say that it's a smart investment to spend $5-$10K on an admissions consultant to ensure that you get into the very best school you can.
Consultants Vary Widely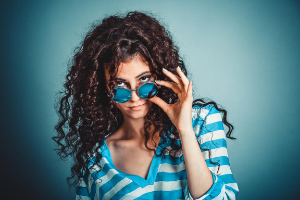 Anyone with an internet connection can set up a web site and purport to be an expert in MBA admissions. If you're thinking about hiring a consultant, it's important that you do your homework on the company's reputation and the consultant's credentials.
Luckily, there is a non-profit membership association of admissions consultants called AIGAC (Association of International Graduate Admissions Consultants). Membership requirements are stringent, and this helps applicants to be sure that any AIGAC consultant they hire is of high quality.
Schools have been skeptical of MBA admissions consulting
Admissions consultants and MBA admissions committees have a tenuous history. Schools know consultants are out there and have accepted the role these individuals play – but we're still not in a place where applicants feel completely comfortable telling school stakeholders or other applicants that they used a consultant.
Still, you can rest assured that schools are increasingly comfortable with admissions consultants. This is particularly true of those who belong to AIGAC thanks to the organization's ethical standards. In fact, school representatives regularly attend AIGAC's annual conference.
Conclusion
An MBA admissions consultant can make a lot of sense if you want objective feedback from a qualified expert in a timely fashion.  The price tag will often be steep, but it may mean the difference between attending a top-20 program vs. finding yourself with a pile of rejection letters at the end of the admissions season.
Curious about what an admissions consultant can offer you? Sign up for a free analysis of your MBA candidacy from Stacy Blackman Consulting!