Wharton MBA Essays & Analysis 2023-2024

The following essay topic analysis examines the Wharton MBA essays for the 2023-2024 admissions season.
You can also review essay topic analyses for other leading MBA programs as well as general Essay Tips to further aid you in developing your admissions essays.

Wharton MBA Essay Topic Analysis 2023-2024
Essay 1
How do you plan to use the Wharton MBA program to help you achieve your future professional goals? You might consider your past experience, short and long-term goals, and resources available at Wharton. (500 words; Required)
For another year running, Wharton poses a focused career goals essay, asking candidates to articulate their post-MBA professional goals and providing some guidance as to the scope of candidate's responses. Along with describing their immediate post-MBA career goals, applicants should explain their long-term career goals and the broad impact they hope to have on their industry, community, country or region. A brief career summary can naturally lead to the gaps in one's professional skill set that the Wharton MBA would fill – and how.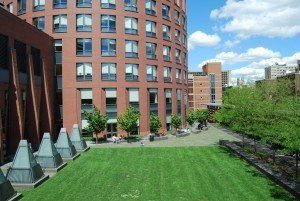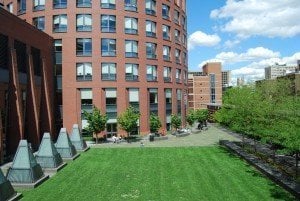 While the second essay is dedicated to how one may, in turn, contribute to the school, it is still important to balance a sense of gain with giving here. It will require that applicants be very thoughtful and as concise as possible. For instance, if you are interested in consumer goods, do not limit your exploration of the topic to the idea that you would acquire knowledge individually, e.g. in taking a particular course; instead, consider how you may get involved in organizing a conference or bringing a speaker to campus so that you may share this knowledge with fellow students. The key is to define what you need to learn, and integrating a sense of individual growth balanced with knowledge sharing, so that you may be seen as part of a community. Also consider what clubs and activities could help you grow on a professional level—e.g. how would you learn to motivate others by organizing a specific event?
Of course, to craft a truly compelling essay, applicants must also display a strong and specific understanding of how Wharton's program would enable them to accomplish their goals. Taking the time to learn about the school's curriculum, special programs and extracurricular activities—whether by seeking out alumni or current students to engage, or connecting with resources through the Wharton website—will pay dividends here.
Essay 2
Taking into consideration your background—personal, professional, and/or academic—how do you plan to make specific, meaningful contributions to the Wharton community? (400 words; Required)

When first announcing this essay, which appears for a fourth admissions cycle, Wharton Director of Admissions, Blair Mannix, said, "Our main goal is to get to know you the best that we can, and the change to our second prompt was largely motivated by that desire. We hope to give applicants room to reflect on their unique backgrounds and think about what their value-add will be to the Wharton community. Applicants should remember that the Admissions Committee is looking for candidates who will contribute to all aspects of Wharton life."
With that in mind, applicants should aim to balance reflections on their past and connect their history with potential future contributions to Wharton. That said, this second question is another classic in terms of MBA essays; adcoms are interested in people who make an impact, whether at work, or in other avenues of their lives. They want to know you'll make an impact while on campus at Wharton and then as an alum, as you pursue your career and life goals. Whether you choose to draw on your professional, personal or academic life, it's important to create context before connecting to how you would contribute to Wharton.
As you approach the contributions, specifically, think about how you can translate your experience and related lessons into involvement on the Wharton campus. Creating a link between your past and your potential future at the program will enable you to present a consistent and clear picture of your candidacy, as well as your professional and personal interests. The more information you can provide about how exactly you would contribute (playing a certain role in organizing a particular annual event, for example), the more reason you'll give the adcom to admit you.
Wharton MBA Reapplicant Essay
Please use this space to share with the Admissions Committee how you have reflected and grown since your previous application and discuss any relevant updates to your candidacy (e.g., changes in your professional life, additional coursework, and extracurricular/volunteer engagements). (250 words; required for reapplicants)
Given the narrow word limit for this response, reapplicants will want to offer a straightforward account of the specific steps they've taken to strengthen their applications since last applying to Wharton. Candidates should aim to be as exhaustive as possible as they cover improved quantitative records, enhanced professional qualifications, efforts to become more familiar with the Wharton MBA program, and other ways they've worked to become a stronger applicant this season.
Optional Essay
Please use this space to share any additional information about yourself that cannot be found elsewhere in your application and that you would like to share with the Admissions Committee. This space can also be used to address any extenuating circumstances (e.g., unexplained gaps in work experience, choice of recommenders, inconsistent or questionable academic performance, areas of weakness, etc.) that you would like the Admissions Committee to consider. (500 words)
Consider these five questions before providing additional information (and extra reading) to the adcom. If you need to address glaring weaknesses or liabilities (as opposed to offering "bonus information" about one's candidacy), keep responses brief and to-the-point. Offer explanations without making excuses and humbly bring mitigating factors to the reader's attention.
Clear Admit Resources
Thanks for reading our analysis of this year's Wharton MBA essay topics! As you work on your Wharton MBA essays and application, we encourage you to consider all of Clear Admit's offerings:
Last updated June 21, 2023