Yale SOM MBA Deadlines 2023-2024

The Yale School of Management's MBA deadlines for the 2023-2024 admissions season are below.
Yale SOM is conducting its MBA application process in three rounds. Applicants should note that materials must be submitted by 5:00 pm ET.
2023-2024 Yale SOM MBA Deadlines

| Rounds | Application Deadline | Decision Notification |
| --- | --- | --- |
| Round 1 | September 12, 2023 | December 5, 2023 |
| Round 2 | January 4, 2024 | March 26, 2024 |
| Round 3 | April 9, 2024 | May 16, 2024 |
Required Materials
Applicants must include GMAT or GRE scores, copies of all academic transcripts, an essay question response, a resume, an explanation of post-MBA career goals, two professional letters of recommendation, and the application fee.
Yale SOM uses a sliding-scale application fee structure. The standard application fee is $250. For applicants earning less than $20,000 a year, the application fee is $175. For applicants earning less than $10,000 a year, it is $125. The application fee is based on the self-reported compensation information provided in the application. Upon an offer of admission, compensation information is verified.
A behavioral assessment is requested of the candidate through the online application portal as part of the process.
Official test score reports must be sent directly to the university. Official transcripts are required upon an offer of admission.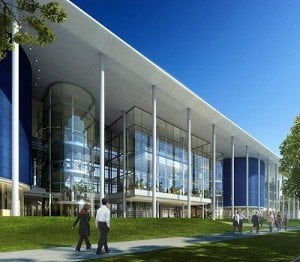 When Does Yale SOM Issue Invitations to Interview?
Interviews are mandatory for admission and are offered by invitation on a rolling basis throughout the round. Invitations may be extended as late as the admissions decision deadline. The timing of an interview invitation has no bearing on admission. In some cases, a waitlisted candidate may be invited to interview in a future round.