Strategy Guides
Résumé Guide
$9.99
Password-protected PDF (15 pages)
Whip your résumé into shape for your MBA application! This comprehensive guide will teach you how to tailor the content and format of your résumé to the unique requirements of the business school application process. Includes illustrative examples, a résumé verb list and two full sample templates.
Product Reviews
It's important for applicants to learn as much as they can about a program before applying so that they can find the program that is the best fit for them and present themselves in the best possible light. The SOM School Guide does a really nice job of digging beneath the surface and pulling together a lot of useful information about the School in a way that can serve as a helpful resource during the pre-application due diligence process.
Feedback from Bruce DelMonico, Director of Admissions, Yale School of Management
I just finished reading the Clear Admit School Guide to Wharton, and in one word, it is fantastic. I was surprised that I found some new info when I had thought I had the Wharton website covered end-to-end.
Review from a Wharton applicant
Smart MBA applicants are those who have researched the b-schools to find the right program for them. The Clear Admit School Guides provide an objective, thorough and insightful assessment of the different programs. They offer a unique comparative analysis of the top b-schools.
Review from Matt Symonds, QS World MBA Tour Co-founder
A thorough, objective, and accurate synopsis of the school, student composition, coursework, and admissions information. I remember all too well the leg work involved in rounding up school-specific info prior to making my application decisions -- I wish these guides were available when I was applying!
Comments from a current CBS student
Even as a second-year student at HBS, I learned something about the school by reading the Clear Admit guide!...During the application process, I was successful partially because I learned as much as possible about each program before applying. Learning so much about every school was difficult - it required campus visits, web searches, and contact with current students. While no publication could ever completely replace those experiences, the Clear Admit guide comes awfully close.
Comments from a current HBS student
Featured Products
Featured Schools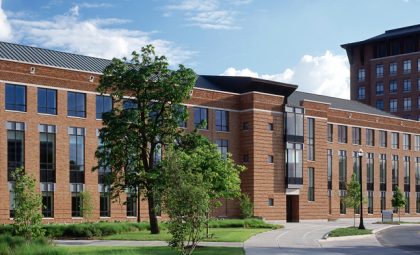 | | |
| --- | --- |
| Class Size | 91 |
| Female | 32% |
| Mean GMAT | 670 |
| Mean GPA | 3.47 |
View All Schools »