MBA Admissions Consulting from Stacy Blackman Consulting
---
Clear Admit exclusively recommends Stacy Blackman Consulting to our readers interested in MBA admissions consulting services.  Looking for GMAT/GRE Test Prep – We do that too!
---
Sign Up for a Free MBA Profile Evaluation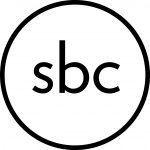 Just fill out the form below to get a free MBA profile evaluation from an expert at Stacy Blackman Consulting.
Can't wait? Contact Stacy Blackman Consulting directly at [email protected] or call (866) 667-8229

Below are the reasons why Clear Admit has chosen Stacy Blackman Consulting as its partner.
Stacy Blackman Consulting (SBC) is the only consulting firm in the industry who has on our team a complete panel of former MBA Admissions Officers from the M7 US programs, including HBS and GSB, and LBS and INSEAD. No other firm has this complete talent. 75% of their MBA consultant team hails from the top seven MBA programs as MBA graduates and/or are former MBA Admissions Officers.
SBC's engagement model of a dedicated consultant with additional review by our AdCom team is the most robust of all firms. SBC offers unlimited time with a carefully selected Primary Consultant, allowing for full accountability and dedication. A candidate's identity and character is best captured with one consultant completely responsible for success. SBC also believes in checks and balances, as it has the Flight Test™ which is a complete review by a former Admissions Officer. This structured feedback from a former Admissions Officer (Adcom) mimics a real AdCom review and helps to ensure that a candidate's application is most compelling to the target audience. They  also include free access to a database of successful essays and interview questions and online guides.
SBC has the highest number of online reviews across multiple sites on the Internet. Google "Stacy Blackman Consulting" and check out their online reviews.
SBC's consultants are trained consistently and overseen through quality assurance measures, including a cap of clients per round, to ensure they forge a high-touch relationship with each client. Their team is carefully screened and receives ongoing training which includes conference calls with Adcom teams from top schools, in-house training with our onboarding expert, regular team calls to facilitate sharing of best practices, online resources within our company database such as sample essays, and interview transcripts. They limit consultant load carefully because we do not want a situation where one consultant has ten clients with the same deadline all vying for attention the night before. All of their consultants are experienced, knowledgeable and NOT overwhelmed by a full-time load of clients.
Sign Up for a Free MBA Profile Evaluation