Berkeley / Haas MBA Application Deadlines 2023-2024

The Haas MBA deadlines for the 2023-2024 admissions season are presented in the table below.
The Haas School of Business at the University of California, Berkeley operates its full-time MBA admissions process over three rounds of deadlines. Candidates should note that applications must be submitted by 11:59 pm Pacific Time on the date of each deadline.
2023-2024 Berkeley / Haas MBA Deadlines

| Round | Application Deadline | Decision Notification |
| --- | --- | --- |
| Round 1 | September 14, 2023 | December 7, 2023 |
| Round 2 | January 4, 2024 | March 21, 2024 |
| Round 3 | March 28, 2024 | May 2, 2024 |
Applicants who wish to obtain a waiver for the $200 application fee must submit their request before the deadline for the round in question.
What Materials Must Be Submitted by the Deadline?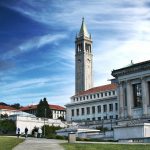 A completed application comprises the online application form, undergraduate and graduate program transcripts, a current resume (PDF preferred), a GMAT or GRE score report, essay responses, two professional letters of recommendation, and an application fee. Applicants whose undergraduate degree was taught primarily in a language other than English must also submit official evidence of English language proficiency.
An interview interview is also required for admission to the Haas MBA program.
When Does Haas Issue MBA Interview Invitations?
The Haas admissions committee conducts interviews by invitation only. The interviews are resume-based. Interviews may be completed via a pre-recording or with a current student or alum.
With respect to timing, the admissions committee does not publish information about the timing of interview invitations associated with each round of MBA deadlines. We can, however, gather some insight from the dates when applicants report receiving interview invitations using our MBA LiveWire social tool. Looking at Haas submissions from the last admissions seasons, the earliest reports of Round 1 interview invitations fall in the first week of October, and the latest in early December. Keep in mind, however, that this year's admissions deadline moved up roughly a week over last year. Meanwhile, the first Round 2 interview invitation reports come through LiveWire in the second week of January, and continue through the second week of March.