UVA / Darden MBA Deadlines 2023-2024

The Darden MBA deadlines for the 2023-2024 admissions season are presented in the table below.
The University of Virginia Darden School of Business is conducting its MBA application review process over the course of four rounds.
2023-2024 UVA Darden MBA Deadlines

| Round | Application Deadline | Admissions Decision |
| --- | --- | --- |
| Early Action | September 7, 2023 | October 18, 2023 |
| Round 1 | October 4, 2023 | December 6, 2023 |
| Round 2 | January 4, 2024 | March 13, 2024 |
| Round 3 | April 3, 2024 | May 1, 2024 |
What Do I Need to Submit by the Deadline?
A complete MBA application to Darden comprises:
Responses to the school's online application data forms
Unofficial transcripts for all degree-related coursework
Standardized test scores (Darden accepts the LSAT, the MCAT, and the Executive Assessment in addition to the GMAT and GRE), unless the candidate has secured a test waiver
A resume
One recommendation (Second recommendation optional)
Short answer essay responses
A $250 application fee
Applicants who completed their undergraduate degrees at non-English-speaking institution are asked to have their records translated, and to submit the translation to the admissions office along with an official transcript.
About the Early Action Round
Darden's Early Action round is intended for applicants who have identified the Darden MBA as their top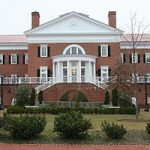 choice program. Applications for Early Action are due by 11:59 P.M. Eastern on September 7, 2023. Candidates applying during this round are able to initiate an interview with an admissions representative, meaning that all Early Action applicants have the option of interviewing. These applicant-initiated interviews open in August and are conducted through mid-September on a first-come, first-served basis.
The admissions committee indicates that candidates should self-schedule interviews only if they intend to submit an application by the September 7, 2023 deadline. For all other rounds, interviews are conducted by invitation only. Early Action candidates who do not complete an applicant-initiated interview may still receive an interview invitation.
Early Action candidates for the Darden Class of 2025 were able to select binding or non-binding admissions review. Successful Early Action candidates who opted in to binding admission were expected to pay a deposit and withdraw applications from other programs. The admissions committee notes that candidates will be informed about scholarship awards prior to the deposit deadline.
When Does Darden Issue MBA Interview Invitations?
Early Action applicants may schedule an interview or wait for a potential invitation. For candidates applying for Round 1, Round 2, or Round 3 deadlines, interviews are conducted on an invitation-only basis. The Darden admissions committee indicates that invitations are issued on a rolling basis up to the decision date from a given round.
We can, however, make some inferences about likely interview invitation timing based on data from our LiveWire tool. Looking at data from the past two admissions seasons, Round 1 interview invitations tend to begin in mid-October. Meanwhile the first reports of Round 2 interview invitations tend to come across LiveWire in mid-January.