Admissions Books

Clear Admit published its first book in August 2016, Becoming a Clear Admit: The Definitive Guide to MBA Admissions. The book is written by one of its team, Alex Brown, and is designed to provide a thorough understanding of the MBA admissions process at the top schools. Readers will learn how to select the most appropriate schools to target, and how to develop their best applications.
Showing the single result
Product Reviews
A thorough, objective, and accurate synopsis of the school, student composition, coursework, and admissions information. I remember all too well the leg work involved in rounding up school-specific info prior to making my application decisions -- I wish these guides were available when I was applying!
Comments from a current CBS student
ClearAdmit's school guides prepared me for interviews — specifically, they helped me locate very specific questions about each school that I could ask at the end, so that it was obvious that I had done my research.
Commendation from an applicant admitted to Harvard, Stanford, Wharton and Kellogg
I just finished reading the Clear Admit School Guide to Wharton, and in one word, it is fantastic. I was surprised that I found some new info when I had thought I had the Wharton website covered end-to-end.
Review from a Wharton applicant
Many thanks for the HBS School Guide. It is just awesome! It has all that I need - a veritable one-stop-shop for all my research needs. Thanks again!
Feedback from an HBS applicant
Applicants constantly hear that no two schools are alike, however, very little information exists where one can learn about these differences. Clear Admit does an excellent job in helping prospective applicants learn about individual schools through the School Guides, providing great information about specific schools in the context of how they compare to other schools on similar metrics.
Praise from Rosemaria Martinelli, Associate Dean, Student Recruitment & Admissions, Chicago Graduate School of Business
Featured Products
Featured Schools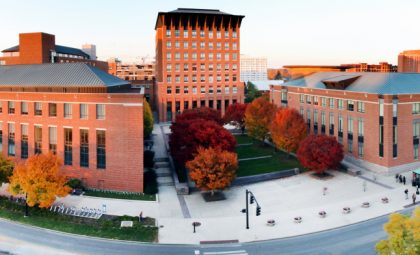 | | |
| --- | --- |
| Class Size | 94 |
| Female | 30% |
| Mean GMAT | 675 |
| Mean GPA | 3.45 |
View All Schools »